Tag:
denise mann
PSP Editor Denise Mann spoke to #VCS2015 attendees on trends in aesthetic surgery. Check out the presentation here.
Michael C. Edwards, MD, FACS, a board-certified plastic surgeon in Las Vegas and the 2014-2015 president of ASAPS, is PSP's newest editorial advisor.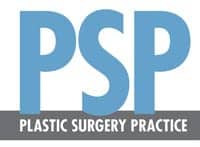 Everyone is renowned for something, rendering it both not impressive and meaningless. PSP Editor, Denise Mann offers advice about being "renowned" and other superlatives.