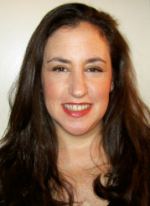 Denise Mann
13.8 million: The number of plastic surgery procedures performed in 2011, up 5% from 2010, according to the American Society of Plastic Surgeons.
734: The alleged number of plastic surgery procedures that 78-year-old comedienne Joan Rivers has reportedly undergone (give or take a few). Taken together, the two figures tell us a lot about plastic surgery, who is getting it, who isn't, what is standing in their way, and why cosmetic surgery hasn't been as hard hit by a sluggish economy as other economic indicators.
"Money can't buy you happiness, but it can pay for the plastic surgery"—Joan Rivers
Yes, the numbers are up, but money still remains the No. 1 barrier. A recent survey from CouponCabin.com found that nearly one in four Americans would get plastic surgery if cost were not an issue.
And Joan Rivers hit this point home during a recent episode of her hit reality show, Joan & Melissa: Joan Knows Best?
Melissa Rivers tried to persuade her 78-year-old mother, Joan, not to undergo another cosmetic surgery procedure by staging a skintervention. Melissa rallied the troops, including friends and employees, to convince Joan to just say no to another cosmetic surgery.
But it didn't work out according to plan. Joan turned it around. "They all said, 'You shouldn't do it, you shouldn't do it.' And I said, 'What if I pay for everybody in this room? What would you do?,' she told TV host Anderson Cooper.
Bar none. Every single person in the room accepted.
Not all of us have a plastic surgery fairy godmother, but Rivers did tap into our desire to look and feel better about ourselves. Many cosmetic surgeons have taken steps to make surgeries and noninvasive procedures more affordable and accessible to the masses via group deals and promotions.
Plastic surgery is also out of the closet. It used to be that nobody wanted to talk about whether or not they have had any work done. Now, surgeons tell me, many patients bring friends, family members, or significant others into the consultation with them.
"My body is a temple, and my temple needs redecorating!"—Joan Rivers
Are we all as open and brazen as Joan Rivers when it comes to plastic surgery? No, but times are changing. The American Society for Aesthetic Plastic Surgery reported that 51% of Americans approve of plastic surgery, and 67% of Americans would not be embarrassed if they had plastic surgery and their friends and family found out.
Put it all together, and it is clear: When it comes to plastic surgery, Joan does know best!