There's a lot of buzz about what just may be the next soft tissue filler to get approval from the federal Food and Drug Administration (FDA). Allergan Inc's JUVÉDERM VOLUMA™ XC won a major hurdle in June 2013 when the General and Plastic Surgery Devices Panel of the Medical Devices Advisory Committee voted unanimously that the benefits of this filler outweigh its risks for cheek augmentation. (The FDA is not obligated to follow the advice of its panels, but it usually does.)
Several US doctors recently learned more about how to incorporate this filler into their practice if, and when, it is cleared for use. Plastic Surgery Practice editorial advisor and member of the Allergan Voluma Advisory board Joe Niamtu III, DMD, FAAC was there, and is pumped up about Voluma.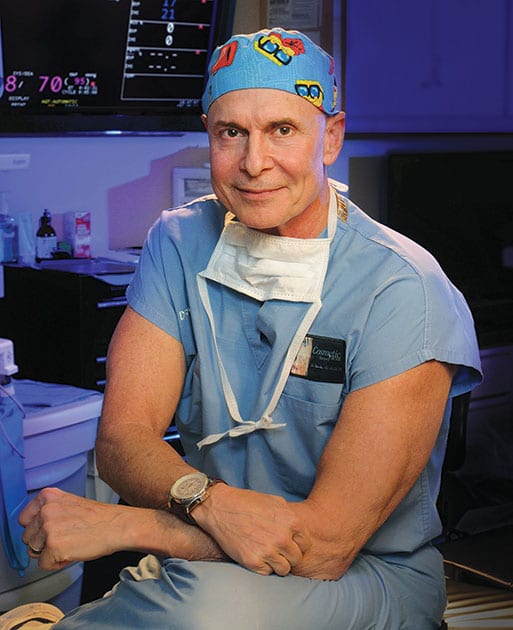 "We have seen a filler revolution over the past decade with FDA Approval of hyaluronic acid fillers Restylane, Perlane, Juvederm Ultra, Juvederm Ultra Plus, and most recently Belotero from Merz," he says. "Each of these fillers is successful in their own right and has various applications. The one thing that they have in common is that they are dermal fillers."
By contrast, Voluma is intended for subdermal use from the periosteum on up. A syringe of Voluma has 20 mg/mL of Hyaluronic acid and 0.3% lidocaine to help numb the area when injecting and increase flow properties. "While the other Hyaluronic acid fillers have FDA approval for treating wrinkles, Voluma is not for wrinkles, but rather for volumizing…hence the name, Voluma," he says.
Another big difference with Voluma is the cross linking. "All fillers have a process called cross linking that stabilizes the molecules, provides thickness, and prevents the body from breaking down the filler. This is why hyaluronic fillers work so well and last so long [but] Voluma has a proprietary cross linking from Allergan known as 'Vycross' cross linking."
Vycross technology provides an increased "G Prime," which is a measure of thickness and moldability of the filler. "Fillers with a high G Prime provide more lift and usually last longer," Niamtu explains. For example, a low G Prime is like water, and a high G Prime is like Jell-O. "It is stiffer and holds things up better," he says "Also, Vycross makes the filler less hydrophilic, which means it draws in less water from the surrounding tissues and produces less swelling or unwanted bloating of the area."
"In Toronto, we all had the ability to study this filler, including live Injections. The thing that struck me most was that a little bit of Voluma goes a long way," he says. "The other useful and interesting thing about the live injections was the fact that the volumized cheeks improved the tear troughs and nasolabial folds due to the lifting properties."
The injection techniques are slightly different for Voluma and it is somewhat more resistant to hyaluronidase if a patient desires it to be dissolved, he adds. "It would require more hyaluronidase, due to the Vycross cross linking," Niamtu says. "It is important not to inject large doses in a single area, but as most experienced injectors already know, to spread it around in multiple tissue planes."