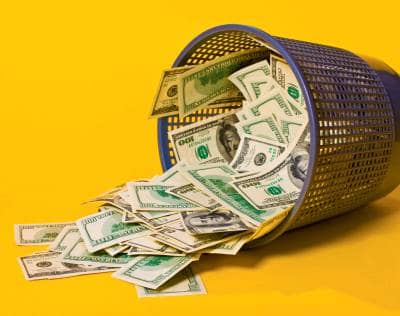 Thanks to popular coupon discount sites such as Groupon, LivingSocial, LivingFrugal, and CouponMom, today's consumers are being handed a very easy, online-driven way to quickly become price shoppers for almost any product or service you can imagine—including, for better or worse, aesthetic products and services.
Using these sites and their coupon-oriented systems, consumers can obtain price deals on just about everything—meals, massages, hairstyling, helicopter rides, etc. You name it, and there's a coupon for it.
Although the process works differently for the various discounted "deal of the day" coupon sites, the end result is more or less the same. Some offer straight coupons that a consumer can print at their computer and bring with them to your place of business to get the discount. Other sites, such as Groupon, actually market your services, collect the money, and split the revenues with you.
What happens when these new "frugal friends" expect your aesthetic practice to also provide discounts just to get to know you? This overall trend is here to stay for the foreseeable future, so how are you going to deal with it?
FEE SPLITTING
First, it's important to note that Groupon is considered fee splitting in the aesthetic industry. Groupon advertises all over the Internet, collects e-mail addresses from millions of consumers, and then offers them discount coupons in their chosen product category. Those categories may include aesthetic treatments.
Groupon attracts and collects the money from prospective patients, and then sends 50% of those revenues to the physician's office or spa and keeps the remaining 50%. Currently, court cases are pending to determine the legalities or illegalities of this practice. Therefore, for now I suggest you avoid participating in this new form of patient attraction for that reason alone.
It is a dangerous trend when consumers skip over the skills and expertise of the practitioner and jump right to the price as the single deciding factor for professional aesthetic services.
Does that mean your customers consider the world of aesthetic rejuvenation to be a commodity, just like buying dental floss or a gallon of gas? No. But the deal-a-day sites reduce everything to a commodity status, which will sooner or later backfire on participating practices. Your services are not commodities. If it was all about price, then everyone would get a great result and not look "done," stretched, scarred, and so on.
WHO BUYS DISCOUNT COUPONS?
Several problems arise when using the discount tactic to attract new patients. One is that a prospective patient who comes to you based on price will also leave you and move to another provider based on price, so it becomes nearly impossible to build a loyal following with this approach.
A true aesthetic practice builds its success on patients who are happy to return and also refer their friends. This new model doesn't provide that. Instead, it encourages consumers to jump from deal to deal. You probably think you'll convert these frugal friends into loyal patients. Think again. More likely, they will dump you for the next pretty discount that comes along.
The other big issue is that although you may get a great response, you are probably not set up for the quick volume of calls you'll get. That means these prospective patients may hear a busy signal when they call, they'll be rushed through the call, or they'll be told to call back because you're too busy taking calls from other discount shoppers. Right off the bat, your relationship with the potential patient is placed in serious jeopardy.
Even if they get through to your staff using the telephone, your overbooked schedule might make them wait so they won't be able to come in when they want. Again, your new physician-patient relationship is strained from the start. In addition, you will no doubt have to deal with the no-shows that leave holes in your schedule.
When it comes to aesthetic businesses, the couponing sites by default deal in low-end products and services. Although there will be attempts to discount actual surgical procedures, much of the discounting thus far has been applied to nonsurgical treatments. Nonetheless, you will be expected to tie up your day with inexpensive, low-margin procedures. You may be losing money or only breaking even, although you intend to upsell them on other procedures.
Remember the type of customer who buys the super-discount coupon? It isn't your regular clientele. While you are working extra hard to upsell them on an expensive surgical procedure, they will say to themselves, "I'll think about it," because they expect to be able to find a coupon someday that will discount whatever procedure you're talking about.
The most important downside to this mass consumer sale approach is that your office phones and schedule will be full of new patients who won't convert. In the meantime, you are negatively affecting your relationships with current patients who do pay full price and who either can't get an appointment or can't get your full attention.
What sort of patient experience are you courting when your waiting room is full of price-shoppers who want a quick hit and move on to the next discounted deal?
CONCLUSION
Avoid the temptation to go this route to attract new patients to your practice. Not all patients are looking for cheap, and usually only the ill-informed think of aesthetic rejuvenation as a commodity. Stick with patients who are smarter than that and know it takes skill, expertise, and artistic flair to give them good results. And that is priceless.
---
Catherine Maley, MBA, is president and senior marketing strategist for Cosmetic Image Marketing, which specializes in patient attraction and staff training for aesthetic practices. She can be reached at (877) 339-8833 or .