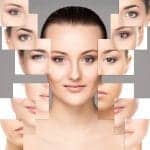 The American Academy of Cosmetic Surgery (AACS) is reinstituting its Facial Fellowship Program.
These programs will supply qualified fellow candidates to sit for the facial cosmetic surgery board exam. The first step is to re-establish these facial fellowship programs. Those interested in establishing a facial fellowship program at their location can find guidelines here.
To apply for a directorship, each candidate must be a Diplomate of the American Board of Cosmetic Surgery and a current Fellow-level member of AACS.