By Wendy Lewis
Vaginas are having a moment.
This may be attributed to several mega trends. For starters, women are bombarded with television and print ads for Osphena® (ospemifeme tablets 60 mg), touted as "the only US Food and Drug Administration (FDA)-approved, non-estrogen, oral pill for moderate-to-severe painful sex due to menopause." Intercourse-related discomfort has a name; it is called "dyspareunia," and the causes may range from the physical to the emotional.
The highly anticipated FDA clearance of Addyi™ (flibanserin 100 mg), called the "female Viagra," marked a new milestone. Addyi is the first drug designed to boost libido in premenopausal women, and was met with universal enthusiasm as well as a healthy dose of skepticism due to potential side effects and contraindications.
Addyi is indicated "for the treatment of premenopausal women with acquired, generalized hypoactive sexual desire disorder, as characterized by low sexual desire that causes marked distress or interpersonal difficulty." Considered a game changer by many, Valeant Pharmaceuticals gobbled up Sprout Pharmaceuticals of Raleigh, NC, a mere 48 hours after the FDA green-lighted Addyi in August 2015.
So now that some of the stigma surrounding these very private and personal female conditions has been lifted, people are talking openly about women's sexual health like never before. Case in point are the welcome words from Janet Woodcock, MD, director of the FDA's Center for Drug Evaluation and Research: "Today's approval provides women distressed by their low sexual desire with an approved treatment option…The FDA strives to protect and advance the health of women, and we are committed to supporting the development of safe and effective treatments for female sexual dysfunction," she said in a press release.1
Vaginal Rejuvenation
In 2014, labiaplasty was among the procedures that showed the largest growth in volume on a year-over-year basis, according to the American Society for Aesthetic Plastic Surgery.
"Consumer satisfaction with labiaplasty has dramatically increased over the years, which suggests that women are very satisfied with the outcomes. Labiaplasty is the most important topic, representing 68% of visits to this subject matter," says Tom Seery, CEO of RealSelf.
The numbers of procedures are increasing every year as vaginal rejuvenation has become accepted as a mainstream category. Women are now actively searching online for physicians, joining forums to share their experiences with other women, and doing research on the available options.
While one segment of women undergoes these procedures to improve their sex lives and the appearance of their private parts post childbirth and with advanced aging, others are more concerned with functional issues, including incontinence and discomfort. Among the procedures now being marketed, vaginal rejuvenation, vaginoplasty, hymenoplasty (revirgination), clitoral hood reduction (clitoral unhooding), labial fat injections, and G-spot enhancement are among the most commonly requested.
Women are also complaining more vocally to their gynecologists, internists, and plastic surgeons about their vaginas, but many still keep it to themselves because they are too embarrassed to acknowledge the changes they are experiencing. This loosening of the vagina is caused by an increase in the diameter of the vagina when the pelvic muscles become stretched or weakened due to aging, hormonal changes, and vaginal delivery. In fact, all women who have given birth vaginally experience stretching of their vaginal tissue.2
The increasing demand for these procedures has become so diverse and controversial that Aesthetic Surgery Journal (ASJ) has created a new Genital Rejuvenation section. Duxbury, Mass plastic surgeon Christine Hamori, MD (see "10 Things," p34) will serve as the section editor. Researchers are also working to accrue evidence-based data and document any and all risks associated with these procedures.
To that end, Frank Lista, MD, founder and medical director of the Plastic Surgery Clinic, Toronto, and colleagues conducted a retrospective chart review of 113 patients who had primary aesthetic labia minora reduction surgery between August 2007 and April 2014 in the June 2015 issue of ASJ. The review focused on demographic, procedural, and outcome data.
Of the 113 patients reviewed, 29 had labiaplasty performed in combination with another procedure. Fifteen of these patients reported transient symptoms such as swelling, bruising, and pain. One patient experienced bleeding, and four required revision surgery. All revisions were performed to excise further tissue to address persistent redundancy or asymmetry. No major complications were reported.
"In our experience, aesthetic surgery of the labia minora using an edge-excision technique has a very low complication rate and provides satisfactory aesthetic outcomes for our patients," Lista et al conclude.3
Left to Their Own Devices
There is also a whole slew of devices that are coming to the rescue of women who have been doing their kegels religiously post-baby to stop unwanted leaks and tighten up. With these and other innovations in the women's health sphere, the category of methods to recontour aging or asymmetrical labia or other aspects of the vagina is on fire and attracting a ton of media attention.
Laser vaginal rejuvenation can tighten and tone sagging, loose, or excess tissues in the vaginal and labial areas. Energy-based systems are now being used to tighten the structures of the vagina, labia, pelvic floor, and perineum, and reduce or eliminate incontinence. Most commonly, radiofrequency and CO2 systems are utilized, which already have traction among consumers for facial and body-tightening treatments so they are not unknowns.
These techniques are minimally invasive without the need for incisions or sutures, take 1 hour or less to perform, and can often be delegated to non-physicians. The retail price for these procedures range from approximately $900 to $1,500 per session, and in most cases, three treatments are recommended for optimal results.
Only minor side effects, such as temporary swelling, redness, bruising, and mild discomfort, are expected, which has made the procedures very popular. Most patients can return to work or normal routines right after the procedure, so it can easily fit into patients' busy lives.
[sidebar float="right" width="250″]The Device Market
• Mona Lisa Touch – Cynosure
• Viveve Treatment – Viveve Medical
• ThermiVa – Thermi Aesthetics
• Pelleve RF – Ellman, a Cynosure Company
• Femilift – Alma Lasers
• Intimalase – Fotona
• Protégé Intima – BTL Aesthetics
• C02RE Intima – Syneron-Candela[/sidebar]
Injectable Hyaluaronic acid gel fillers and fat grafts can address a deflated labia majora, restoring a more youthful appearance.
These new treatment options present a unique opportunity for plastic surgeons, dermatologists, and other healthcare practitioners to expand their practices and capitalize on increasing patient demand. However, it may not be an ideal fit for every practice. The challenges of offering these treatments in a general aesthetic practice rather than an ob/gyn clinic revolve around how to start the conversation with existing female patients, as well as how to tastefully market these services to attract new female patients. Addressing these intensely personal issues for non-gynecologists may present a degree of awkwardness.
Undoubtedly, this is an exciting space to watch. The consensus of opinion among aesthetic doctors is that more studies are needed to assess the stated benefits of the exploding range of minimally invasive techniques. After all, claims of improvements in vaginal tightness, sexual function, and sexual satisfaction can be overwhelmingly subjective.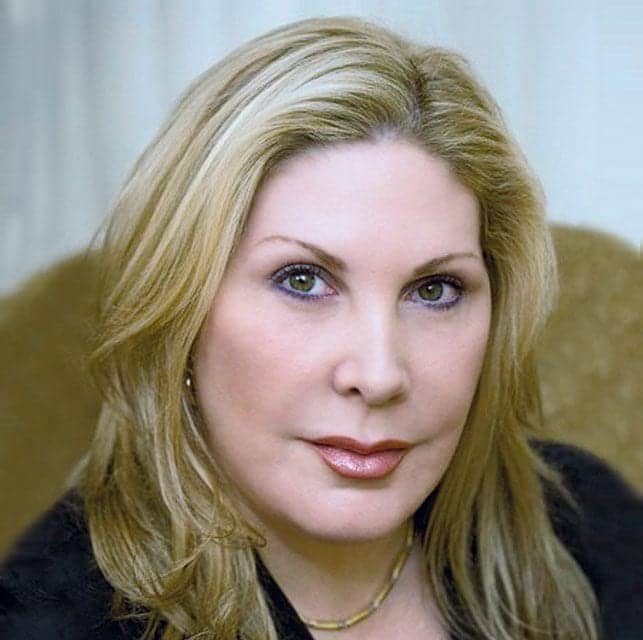 Wendy Lewis is president of Wendy Lewis & Co Ltd, Global Aesthetics Consultancy, ?www.wendylewisco.com, founder/editor in chief of beautyinthebag.com, and a contributing editor to Plastic Surgery Practice. She can be reached at wl@wlbeauty.com.

References
FDA approves first treatment for sexual desire disorder. http://www.fda.gov/NewsEvents/Newsroom/PressAnnouncements/ucm458734.htm. Accessed October 12, 2015.
Radiofrequency treatment of vaginal laxity after vaginal delivery: nonsurgical vaginal tightening. http://www.ncbi.nlm.nih.gov/pubmed/20584127. Accessed October 12, 2015.
Aesthetic Surgery Journal. http://asj.oxfordjournals.org/content/early/2015/06/15/asj.sjv002. Accessed October 12, 2015.