Galderma's first and only product in the U.S. to use proprietary XpresHAn Technology for the cheeks is coming to practices this summer.
The U.S. Food and Drug Administration (FDA) has approved Restylane Contour for cheek augmentation and correction of midface contour deficiencies in adults over the age of 21. Restylane Contour, a new hyaluronic acid (HA) dermal filler, is Galderma's first and only product in the U.S. formulated with XpresHAn Technology for the cheeks, according to the company. XpresHAn Technology uses a manufacturing process which creates a smooth, injectable gel that integrates into the skin for natural, dynamic expression in motion.
Based on reports, the company noted that cheek filler searches have risen in popularity 218% from 2018 through 2020. "Cheeks are the cornerstone of the face and focusing on natural contour and not just volume loss can result in a dynamic expression that amplifies their natural beauty, said Leslie Baumann, MD, a board-certified dermatologist in Miami and a lead investigator in the clinical trial of Restylane Contour. "Hyaluronic acid levels in the skin diminish as we age, causing the face to lose shape, while increasing the likelihood that wrinkles and folds will appear. "
The FDA approval of Restylane Contour is supported by data from a randomized, comparator-controlled, multi-center, pivotal Phase 3 study conducted at 15 centers across the United States. The study evaluated 270 patients across two groups over 48 weeks. Group A compared the effectiveness and safety of Restylane Contour(n=142) versus a control comparator (n=68). Group B compared the injection of Restylane Contourwith needle (n=60) and cannula devices (n=60) in the same patient on each side of their face.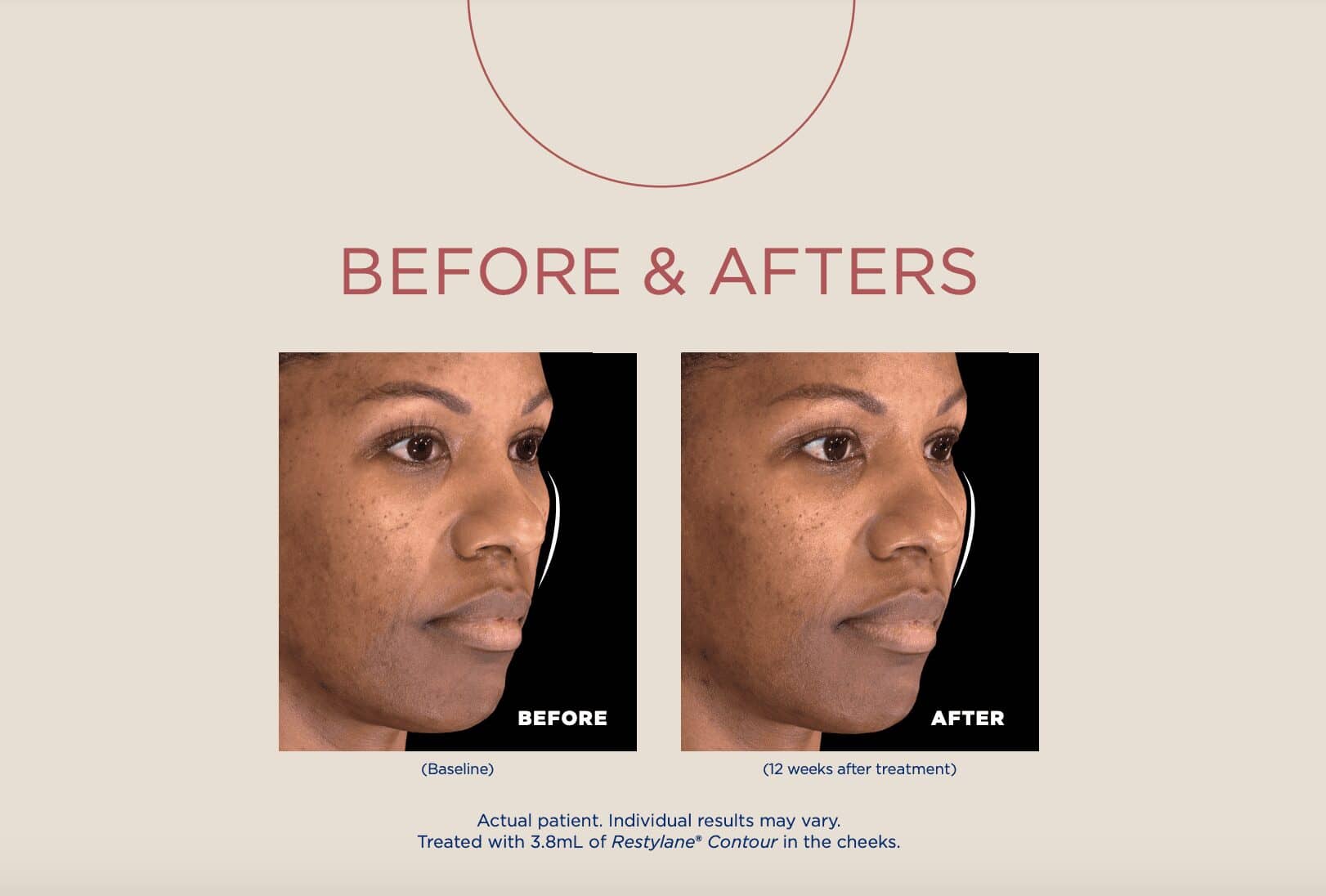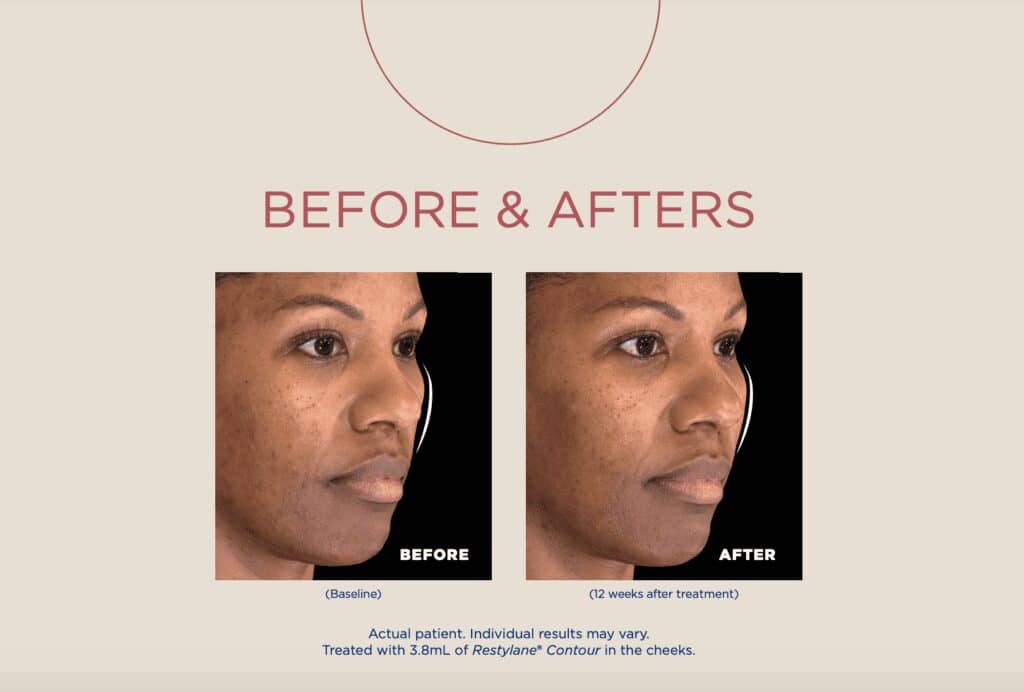 According to the company, the results showed that Restylane Contour is safe and effective for cheek augmentation and the correction of midface contour deficiencies. Patients treated with Restylane Contour required less total volume injected to achieve optimal aesthetic results compared to patients treated with the comparator (4.26 mL versus 4.88 mL, respectively). In Group A, ≥76% of patients treated with Restylane Contour were 'satisfied' with their cheeks compared to ≥73% treated with the comparator across all FACE-Q questions through Week 48.Among patients in Group B, more than 91% were "satisfied" with their cheeks across all FACE-Q questions at all timepoints through Week 48.
In the Phase 3 study, Restylane Contour was well tolerated for cheek enhancement. The most observed side effects for cheek injection were bruising, redness, swelling, pain, tenderness, and itching at the injection site. Most patients (85%) did not experience any adverse events (AEs) related to treatment with Restylane Contour. There were no severe or late-onset AEs related to Restylane Contour treatment, and 93% of AEs related to treatment with Restylane Contour were mild in intensity (53/57), with four moderate AEs of bruising, pain and/or facial pain. Restylane Contour showed comparable efficacy and safety when injected with needles and cannula devices.
Outside of the U.S., XpresHAn Technology is known as OBT and Restylane Contour is marketed as Restylane Volyme, which received its CE-mark in 2010 and has been used to treat over 1.5 million patients worldwide to date. Galderma will work closely with its aesthetic injector partners to introduce Restylane Contour in respective practice locations across the country beginning this summer.