By Denise Mann
Mark Zukowski, MD, talks trends, obstacles in transgender surgery
Sex change"surgeries are not just ratings-grabbing talk show fodder anymore.
Yes, there are still political, personal, and psychosocial hurdles for transgender patients, but times are changing. Insurers are beginning to cover the costs associated with some transgender surgeries, and there was even a transgender contestant performing on ABC's Dancing With the Stars, not to mention a flurry of transgender beauty pageant contestants.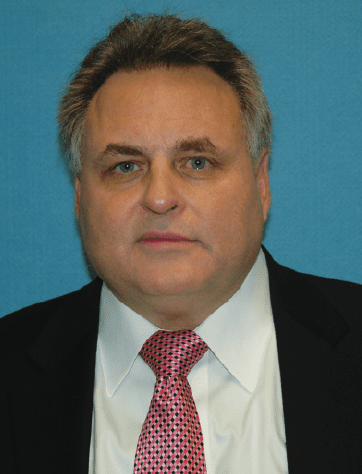 Wilmette, Ill-based plastic surgeon Mark Zukowski, MD, is one of a growing number of plastic surgeons who specialize in helping these patients transition from male to female or female to male.
Plastic Surgery Practice talked to Zukowski about his transgender practice, how he meets the unique needs of this patient population, and what hurdles are left for transgender patients to overcome.
1 How big a part of your practice is transgender surgery?
My practice is 65% gender related and international in scope. The remaining 35% is typical bread-and-butter cosmetic surgery, weighted toward women.
2 Tell us more about your transgender practice.
My practice is mostly genetic males transitioning to female, and to a smaller extent, genetic females transitioning to male. My number one procedure is full facial feminization, which consists of modifying the facial skeleton and all of its soft-tissue component parts.
3 Is that popular among transgender patients?
Typically, a patient will have multiple procedures, but probably feminization of the forehead and nose are the most popular.
4 Least popular transgender procedure?
As far as least popular procedures, it really is a function more of numbers than popularity. For instance, removing ribs for a better hourglass shape is often requested. However, the outcome can be achieved with other techniques.
5 When did you start performing these procedures?
My first transgender patient was in 1998. Pretty much after listening to what she wanted, I stated, "Wait 'til you see what I can offer you with new technology!" I was able to successfully fulfill her wishes while minimizing the complications associated with open, traditional techniques using endoscopic techniques.
6 And then?
She, in turn, educated me to not only the population base within
the gender community, but also to what their needs are involving male to female transitioning with face, breast, and body feminization procedures. One patient led to two, two led to 10, and before you know it, as with all surgeries, good results got noticed.
7 What other services do you provide to the transgender community?
My goal is to provide a center of excellence as it relates to gender surgery of the face, breasts, and body. We have independent contractors that offer large-volume electrolysis for face and body hair; micrograft hair transplantation to create a feminine hairline; and permanent micropigmentation of eyebrows, eyelashes, etc. I do not perform sex reassignment surgery of the genitalia.
8 Biggest change you have seen in this patient population?
The early identification of people with Gender Identity Disorder and the ability to provide them with a nurturing and positive medical experience that enables them to fulfill their unique gender identity.
9 Practice mantra?
To employ state-of-the-art technology, such as endoscopic minimal scar techniques that allow my patients to look their absolute best and most natural in their new gender self.
10 What hurdles remain for members of the transgender community?
Unfortunately, even with gender rights and the great diversity that we have achieved through progressive politics, there is still a lot of bias toward the gender population. I donate heavily to all charities associated with this community to help them overcome bias.
Denise Mann is the editor of Plastic Surgery Practice. She can be reached at dmann@allied360.com.
Original citation for this article: Mann, D. Transcending gender, Plastic Surgery Practice. 2013; Winter: 42