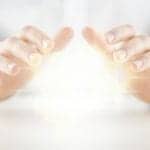 As 2014 draws to a close, facial plastic surgeons are gleaning their crystal balls to predict what we will see more of and less of in 2015.
And we will surely see more of nips and tucks. "We expect the interest in cosmetic procedures — both surgical and nonsurgical — to continue to climb in 2015 due to the improving economy, increased consumer awareness, and a growing comfort level with the safety of cosmetic treatments," says Stephen S. Park, MD, facial plastic surgeon and president of the American Academy of Facial Plastic and Reconstructive Surgery (AAFPRS). The stigma of getting a little work done is so last decade.
Here's what else we can anticipate in facial plastic surgery in 2015:
Blurred Lines
The line between cosmetic and reconstructive facial plastic surgery will fade. "Today, someone who wants a rhinoplasty for functional reasons may also desire a cosmetic benefit, and people who opt for the procedure to correct a bump or another concern also want to breathe better," Park says.
It's All About the Combination
In 2015, one plus one will equal five or more as facial plastic surgeons learn that stacking procedures — whether fillers plus neurotoxins to smooth wrinkles or laser-assisted drug delivery to ensure that an active ingredient effectively reaches its target tissue — can exponentially increase the benefits of individual stand-alone therapies.
Smile, You're Still on Facebook
The selfie trend shows no sign of expiring in 2015. Growing numbers of teens to seniors are seeing themselves all over social media, and are more cognizant of their appearance on these networks. Expect an uptick in requests for rhinoplasty, eyelid rejuvenation, and neck contouring and other facial plastic surgery procedures based on these images and the social media era.
On Golden Pond
Seventy is the new 50, and there is nothing stopping today's active seniors from looking as young as they feel and act. "It is increasingly common for women and men in their 60s and 70s to seek out the expertise of facial plastic surgeons to maintain a youthful appearance. As less invasive techniques continue to evolve, coupled with people living better and longer, there is really no maximum age for cosmetic procedures anymore," Park says. A recent study showing that even octogenarians are at no higher risk for complications from cosmetic surgery when compared to their younger counterparts will likely encourage even more seniors to seek cosmetic enhancements in the New Year.
Bright Eyes
Advances in rejuvenating the delicate eyelid area are exploding. Procedures to brighten aging eyes and rehabilitate lower eyelid bags and crepey skin will soar in 2015. "When it comes to rejuvenation procedures, blepharoplasty often offers the most bang for the buck. The surgery can be performed in an accredited ambulatory surgery center under local anesthesia by a board-certified facial plastic surgeon. It can take years off your face, with minimal risks, side effects, and recovery time," Park says. For patients wishing to avoid surgery, there is a myriad of nonsurgical treatments that can also be effective in this area.
Fat Still Phat
Fat grafting will continue to be the biggest game in 2015 thanks to refinements in harvesting techniques as well as more reliable, reproducible results with or without facial surgery. "Research on the power of stem cells and growth factors found in fat will also help confirm the place for fat in the facial plastic surgery hall of fame," Park says.
 The Small Stuff
Facial plastic surgeons are seeing more patients asking for little tweaks that can have a big impact on their overall appearance and self-esteem. For example, earlobe reduction, injecting fillers into creases in front of the ears and into the hollows of the face such as the temples and jawline, using energy-based devices to remove moles and birthmarks, lifting the upper lip through hidden incisions under the nostrils, as well as soft lifts using resorbable suture material to gently lift up sagging cheeks, brows, and jowls.
 Coming Soon to a Syringe Near You
While no one knows exactly when the FDA will act, many facial plastic surgeons are bullish about a new fat-melting injection to help reduce the appearance of double chins, as well as a new topical form of BOTOX®. The FDA nod could come some time in 2015. Stay tuned.