"Patient-physician relationships are extremely important, especially in plastic surgery. Each patient has specific individual needs and goals. It is important for your patient to establish trust and confidence in you as their physician, so that you can provide the optimal medical care."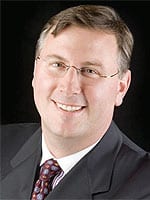 Charles A. Messa III, MD, FACS
Weston, Fla
If there's one thing that Charles A. Messa, III, MD, FACS, loves about his job as a plastic and aesthetic surgeon, it's seeing the effect that his work has on his patients. They look and feel better about themselves both through enhancement of external appearance and through improved self-esteem and well-being, he beams.
"I chose my profession as a physician to take care of people and make them feel better," Messa says. "Plastic surgery provides the ideal blend of artistry and science in the field of medicine. It enables me to directly intervene to enhance how an individual can look through surgery, which is why I chose plastic surgery."
Messa, who was voted Best Plastic Surgeon by Weston (Fla) Gazette readers in 2007, is the Medical Director at the Weston Cosmetic Surgery Center, a 7,500-square-foot office space that employs 17 people consisting of administrative, aestheticians, RN's, surgical technicians, and medical assistants. In addition to plastic surgery, Messa offers noninvasive treatments, such as injectable fillers, including Juvéderm, Restylane, and Radiesse. He offers Botox Cosmetic, a full line of skin care products, and a comprehensive skin care program with two licensed and certified aestheticians. Also included on his menu are facial laser rejuvenation treatments (including Fraxel and Thermage), laser hair removal, and permanent makeup.
The Cornerstone of Success
According to Messa, patients have many options when selecting an aesthetic surgeon. However, he makes sure that he and his staff provide the highest quality, integrity, and expertise in surgical and noninvasive procedures in order to give his patients the care and attention that they deserve.
Messa says that he and his staff treat patients as if he or she were going to be his "first, only, and last patient." He always reminds himself that he is a physician first and plastic surgeon second, and he makes sure that he treats all patients as unique individuals.
Messa and his staff take safety very seriously. He says that physicians need to be honest with themselves regarding their work and always do what is in the patient's best interest medically.

When asked what type of safety precautions he and his staff take and what type of safety guidelines they follow, he answers, "All my patients are carefully screened preoperatively through a full medical clearance. All procedures are performed under the direct supervision of a board-certified anesthesiologist."
According to Messa, his facility is accredited and certified by the American Association for Accreditation of Ambulatory Surgery Facilities (AAAASF). Patients who are not medically stable to have surgery in his facility will get their surgery at a hospital facility or a state-licensed outpatient surgery center, he says.
What makes Messa a successful surgeon? It's the patient-physician relationship. "That is the cornerstone of my success," he says. "Patient-physician relationships are extremely important, especially in plastic surgery. Each patient has specific individual needs and goals. It is important for your patient to establish trust and confidence in you as their physician, so that you can provide the optimal medical care."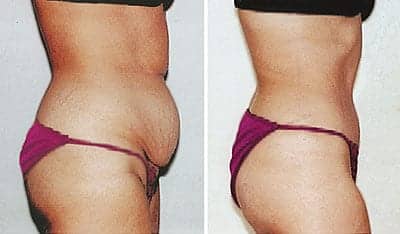 Balance in All Things
"The most important thing is to listen, to understand, and be attentive to each patient's individual desires," Messa says. "My entire staff and I always make each patient feel special. We strive to provide the most comprehensive and personal care possible."
What does the future of plastic surgery hold?
"The future of plastic surgery and many other fields of medicine is in stem cell research, antiaging medicine, and fat grafting," he says. "Refining these techniques with greater focus on the consistency of results, long-term effects of fat grafting, it's effects on breast cancer cell growth and stimulation, and its applications to cellular regeneration will enhance the field."
Balancing the needs of his busy practice and a healthy family life are not a challenge for Messa. His family is a priority for him, and one thing he makes sure of is to not devote too much time to working.
"I spend the majority of my free time with my wife and children," he says. "We enjoy traveling. My wife and I enjoy exercising together and going out to dinner." Does Messa want his children to follow in his footsteps and become plastic surgeons?
"I encourage my children to pursue whatever career they are passionate about, whether it be music, exercise, physiology, or medicine," he says. "I tell them it's not what you do, it's how you do it. Always be honest, give 100%, and strive to do the best you are capable of each day."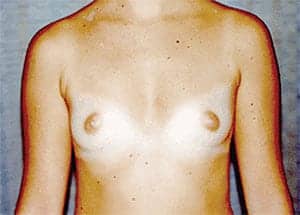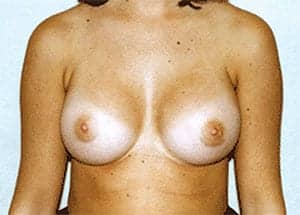 Background and Training
In addition to getting recognized by the local Weston newspaper, Messa has been selected multiple times as one of "America's Top Surgeons" by the Consumer's Research Council of America. Also, he was most recently voted Best Plastic Surgeon 2010 by the readers of Our City Weston magazine.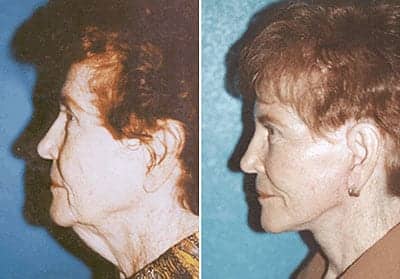 Messa completed general surgery training at the University of Massachusetts Medical Center, receiving honors as an outstanding surgical resident and teacher, and finished training in plastic and reconstructive surgery at the University of Pennsylvania Medical Center.
"The physicians I trained under were excellent teachers and highly skilled surgeons," Messa says. "I had very comprehensive training in all aspects of plastic and reconstructive surgery, as well as general surgery with extensive experience in cosmetic plastic surgery."
Who were his mentors? "The three that stand out in my mind today are Dr Don LaRossa, University of Pennsylvania," Messa says. "He is an extremely gifted technical surgeon and compassionate physician. Dr Phil Caushaj, colorectal surgeon and outstanding physician, surgeon, and friend; and Dr Baltej Maini, vascular surgeon at Fallon Clinic—because of his impeccable care of his patients and his extreme dedication. Each of these surgeons stressed always maintaining precise surgical technical skill; dedicated, compassionate, and comprehensive care for patients; and they did not accept anything less than perfection."
Messa is board-certified by both the American Board of Surgery and the American Board of Plastic Surgery. He is a fellow of the American College of Surgeons; and an active member of the American Society of Plastic Surgeons and the American Society for Aesthetic Plastic Surgery. He is a member of many regional and national medical societies, has authored numerous publications, and has spoken about plastic and reconstructive surgery at national and international scientific meetings.
As a nationally known practitioner in the field of aesthetic plastic surgery, Messa receives many patient referrals from across the United States, Canada, the Caribbean islands, and Europe.
---
Rima Bedevian is a contributing writer for PSP. She can be reached at [email protected]