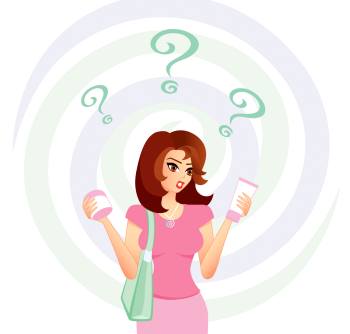 Providing skin care products and/or treatments is a convenient enhancement to aesthetic services you already offer. Cosmetic patients enjoy the convenience of one-stop shopping and having access to a professional skin care expert or physician to sort through their confusion. Patients need to be educated on choosing the right products for their skin type and how to use them effectively.
A common lament among physicians is about the encroaching distribution channels used for cosmeceutical brands, including drug stores, prestige retailers, specialty stores, spas, salons, and numerous online retailers.
To compete with other outlets, physicians must take their retail vertical to the next level by offering patients something they cannot get at the mall or on eBay: knowledgeable, well-trained staff with expertise. They must guide patients and customize a skin care program for patients that will achieve the desired results under the umbrella of a physician-directed facility.
It is worth working with established companies that offer on-site staff training, patient literature, signage, testers, samples, and ongoing support. Recognizable brand names that are backed with a marketing and PR program give patients a sense of comfort and confidence, and enhance your credibility. The initial costs of adding a new brand to your existing product selection are extremely low in comparison to bringing on a new piece of capital equipment.
Many aesthetic practices don't pay enough attention to merchandising, product display, and inventory management. Products should be displayed in patient areas in an eye-pleasing way to attract interest and generate questions about purchasing. The featured selection should be changed frequently as new products are added.
Testers are helpful for patients to see how a formula feels on their skin, take a whiff of any fragrance, and examine the packaging. They should be kept clean and neat, and in a manner that enables your staff to monitor them easily. There is nothing worse than seeing dusty testers or open jars with product residue collecting around the rims.
Vendors that offer samples or have travel sizes of key products are a big plus. Sampling sells more skin care products. Consider keeping samples in an attractive bowl in designated locations, and let patients take one home. Or hand out a product sample with every purchase to allow patients to experience a new brand. The last resort is to make your own samples by purchasing small jars from a beauty supply store and filling them, but this is not ideal.
Identify your patients' needs, and link them directly with product attributes. Acne, anti-aging, and hyperpigmentation are the most common skin care conditions, and they should be well served by the products you offer. Review your product selection frequently to determine what is selling and what may or may not be needed. Avoid stocking too many overlapping or similar products. Ask your patients what they are looking for.
Working with a contract manufacturer to customize a product assortment for your practice allows you to personalize a product range at an affordable cost. Each lab has a minimum requirement per SKU for an initial order, but the margins can be very attractive. Investing in a quality label and/or customized packaging with your practice's branding will make the products look more uniquely yours. Avoid the typical dilemma of peel-and-stick labels that slide off jars or get smudged when wet.
AESTHETICIAN ON BOARD
Aesthetician preference should be a major consideration, as well. If the people using and recommending products do not believe in them, they won't be effective at selling them to patients.
The most successful skin care practices have dedicated aestheticians to administer treatments and dispense products, and who are incentivized with a bonus or commission program. Although incentivizing is commonplace in spas and salons, and for makeup artists, nurses do not always feel comfortable with the concept of selling products.
All staff should be knowledgeable about the products you offer—their benefits, key ingredients, and how they work. Providing your patients with detailed, printed instructions will stimulate compliance because they will know how to follow the regimen correctly. Personalized service is something they cannot get online.
---
Wendy Lewis is president of Wendy Lewis & Co Ltd, a global aesthetics consulting firm, author of 11 books, and founder/editor-in-chief of beautyinthebag.com. She can be reached at .