The government may have delayed ICD-10 implementation, but that doesn't mean you should | Plastic Surgery Practice June 2014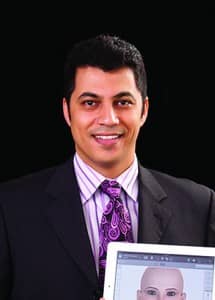 By Tim A. Sayed, MD, FACS
Pedestrian on foot injured in collision with roller skater, subsequent encounter
Struck by a sea lion, initial encounter
Stabbed while crocheting
Submersion due to falling or jumping from crushed water skis
Sure, these medical scenarios sound far-fetched, but they are all actually coded in the ICD-10, a much more detailed, granular, and potentially overwhelming system than its predecessor, ICD-9.
You may feel that you "got lucky" when the government opted to delay its implementation until October 2015, but instead of seeing this as a stay of execution, use the time to get up on this code before it gets up on you.
Also looming are such additional measures as the Physician Quality Reporting System, clinical quality measure and Pay-for-Performance, the Maintenance of Certification, and other regulatory hoops plastic surgeons will need to jump through.
GETTING AHEAD OF THE ICD-10 CURVE
Truth be told, there is little inherent logic in the way these new ICD-10 codes will work with regard to locating findings and diagnoses on the human body.
For starters, the number of potentially diagnosable codes has mushroomed from around 13,000 to more than 68,000 (or more, when accounting for various modifiers and physician extenders). The simple one-page superbill "cheat sheet" for insurance-reimbursed procedures will become a dinosaur. Codes are expanding to up to seven digits, including specifications for right- versus left-side laterality, initial versus follow-up complaint, body locations, and even the causes of injury.
It will no longer be sufficient to diagnose someone with a second-degree hand burn. Now, payors will require you to specify whether this is an initial visit or whether the burn was from hot grease, flame contact, or any number of other causes, and might even prompt you to state whether it happened in the kitchen or in another room. Infections and skin cancers on the same body part will no longer have the same decimal suffixes. Bat bites are a different code from dog bites.
This means that the look-up process alone is likely to take office staff several minutes per code, per patient. Since the new Centers for Medicare & Medicaid Services billing forms include space for up to 12 diagnoses, this could result in a 10- to 15-minute process with the corresponding reduction in your office staff's productivity and your practice's bottom line. In addition, once implemented and live, ICD-10 will not be optional. If you are not billing with the new codes at that point, you will not get paid.
LET YOUR STAFF'S FINGERS DO THE WALKING?
The ICD-10 code book is as thick as the New York City phone book—that's a large group of printed papers bound together into an object about 3 inches thick, for you Millennials out there—and your staff will be expected to know where to look in a book this thick for each code and its modifiers, which may not be in the same part of the book. Even electronic lookup tables and General Equivalence Mappings, which are part of many vendor solutions, are not necessarily well organized, easy to navigate, intuitive, or enjoyable to use. There are ways to tie the ICD-10 coding logic to a visual, easy-to-learn interface. A well-designed EMR system should take a lot of the work of finding the proper codes and automate it.
Many a plastic surgeon may blithely dismiss these warnings, and opt to stop taking insurance altogether once ICD-10 is implemented. Economic downturns or personal preferences, however, may affect a change in your practice where you begin or return to taking on insurance cases.
And there are scenarios where the line between cosmetic surgery and medically necessary care is blurred—breast reductions, septorhinoplasties, and upper blepharoplasties, for example. There are also other scenarios where conditional coverage of parts of the procedure through insurance may affect workflow. What's more, Maintenance of Certification programs or hospital credentialing processes may request ICD-10 and Current Procedural Terminology codes for procedures. If you are sitting for oral boards, you are likely to be expected to show the billing code equivalents for your self-pay reimbursed procedures.
It is also always conceivable that state licensing bodies may require some participation in such coding schemas as we move forward into an era of increasing transparency for the healthcare industry.
The key message here is to be prepared. Whether you choose to take special ICD-10 coding courses, hire external consultants, buy innovative EMR products, or try to "go it alone," you have about a year and a half to get your ducks in a row.
Tim A. Sayed, MD, FACS, is the medical director for EMA Plastic Surgery and EMA Cosmetic Surgery at Modernizing Medicine. He is also a plastic surgeon in private practice in Broward County and Palm Beach, Florida. He can be reached via PSPeditor@allied360.com.
Original citation for this article: Sayed, T. Head start: The government may have delayed ICD-10 implementation, but that doesn't mean you should. Plastic Surgery Practice. 2014; June, 31.