By David Evans, PhD, MBA
How many websites does it take to successfully market a plastic surgery practice in 2013?
No, this is not a riddle, but it's certainly starting to feel like one for many Internet marketers and the practices that they support.
The talk on the street is that in addition to your original practice site (and any procedure-specific microsites), you now need a separate mobile site to keep pace with the great mobile migration (the growing number of people who search on their phones and tablets).
The media and advertising analysis firm BIA/Kelsey recently projected that local search on smart phones will be equal to desktop-based search by 2015, and will surpass it rapidly in the subsequent years.
Many members of Generation Y—aka, the Millennials—don't even own a desktop PC. In fact, PCs may soon become as extinct as cordless home phones. (Remember those?)
STAY CALM AND CARRY ON
Before you fund that second mobile site, consider your options and obstacles. For starters, Google may not be on-board with mobile search.
The search giant's largest expense, outside of payroll, is servers. Google "crawls" websites and then stores the information in its servers. Around the world, Google owns and tends to acres and acres of servers. These servers require real, real estate: buildings, air conditioning, power, and redundancy (in case of natural disaster). If Google has a lot of servers now, how many will it need if everyone with a
website launches a second mobile site?
Google isn't exactly discouraging mobile sites, but it isn't really fawning over them, either. Just because it is tolerating these "second" mobile sites today doesn't mean it won't change its mind tomorrow.
With this as the backdrop, the best way to carry on is through responsive web design. This consists of special coding and design that allows a website to morph based on what type of device is being used to view it. Put another way: When a smart phone user views your site, he or she sees your regular website in a different configuration than what appears on a PC or tablet.
The navigation on your PC desktop design might include six vertical buttons along the left-hand side of the site. For the tablet, the navigation becomes horizontal and changes to two rows of three buttons across the top. For the smart phone, the navigation comprises two rows of three buttons across the top. Other features may vary across mediums as well, including the images and the messaging. For example, on the desktop version, your marketing message might read, "Enhancing Beauty Through Experience and Skill" and include the practice logo, while on the smart phone version, the message might be a slightly shorter call to action—eg, "Schedule a Free Consultation."
The recommended configuration for responsive website design from the Google Web Developers website is as follows:
"Sites that use responsive web design, i.e. sites that serve all devices on the same set of URLs, with each URL serving the same HTML to all devices and using just CSS to change how the page is rendered on the device. This is Google's recommended configuration."
UNDERSTAND YOUR OPTIONS
Such versatility does come with a higher price tag. Responsive design will typically cost 30% to 40% more than a standard design. Mobile sites can range in price from a few hundred dollars to $5,000. Some bare-bones mobile sites simply have contact information and basic
practice details, while some rehash the full website.
You can still purchase a less-expensive second mobile site if you don't want to invest in a full responsive design, but the mobile site must be set up so that it is indexed properly by Google, Bing, and Yahoo!. Specific website coding guidelines exist to allow search engines to "understand" the relationship between the pages on your mobile site and those on your regular site.
While search engines are smart, they are not infallible. Google can become confused and think that your mobile site and regular site are the same, and penalize your regular site. More than one surgeon has woken up one morning to find that his site has disappeared from the Google search results due to the recent purchase of an inexpensive mobile site. In these cases, pennywise may be more than pound foolish.
Weigh your options with your marketing firm before jumping on the mobile search bandwagon.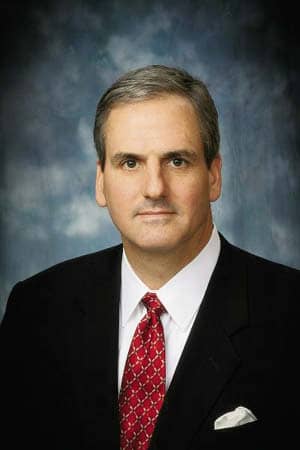 David Evans, PhD, MBA

, is the CEO of Ceatus Media Group, based in San Diego. He can be reached via

[email protected]

.