By Samantha Ettus 
Did you build your plastic surgery practice to save money or to make money? If you have a sense of your business, there is only one way to answer. And chances are, most of your patients pay through credit card transactions. You might not realize that your payments setup can grow your business or cripple it. And you may not know that you have the ability to control it a bit more.
So how should you choose a payment provider? By recognizing these six things:
1) Your time is money 
If your credit card machine breaks, you will find yourself with a frustrated client waiting at the front desk to pay or your office manager will be forced to spend extra time following up on an invoice if the patient can't wait for the transaction to process. And either way, your office manager will need to contact customer service, which could have them on hold for hours. In some cases they might not ever be able to reach a live person because they have only online customer service. Whatever the situation, it is costing you money. You are unable to accept your customers' credit cards until the problem is fixed, and you are losing valuable employee time trying to fix it. A lose-lose situation. 
2) Modernization is critical to your practice
As a plastic surgeon, can you get away with using outdated tools and techniques? Making sure that your payments equipment has the latest technology serves two purposes: 1) You are demonstrating to your customers that you are modern, which signifies that your practice is modern, too. 2) You are keeping up with industry changes that your competitor is likely already taking advantage of. For example, the ability to accept Apple Pay or access to speedier transaction processing.
3) You require transparency
It shouldn't be easier for you to read in a foreign language than it is for you to read your merchant services statement. Your statement should be clear and simple. It should not be laden with hidden fees and shady changes. Expect transparency – the only pricing model you deserve.
4) You deserve a payments partner you can trust
The payments industry has a history of using car salesman-like tactics to rope you into lengthy contracts and poorly priced deals. You need to work with a company and a rep who are reliable, who care about your business and your time, and who are not charging you for the wrong products to benefit their own bottom line. You also want the kind of provider who gives you the best rate the first time, not as a reaction to someone else coming to the office with a better offer. You want one cost-effective rate from the beginning. if someone offers to match your best offer, they aren't offering you their best right now. 
5) You need to comply with certain regulations
Hidden among your fees might be one fee that is costly and very simple to avoid – PCI compliance. It's common for payment processing reps to intentionally keep you in the dark about non-compliance fees because the reps profit from what you don't know. Being PCI compliant may seem complicated, but there are payment processing firms that help you file and fill out the paperwork annually so that you are not at risk.
6) Your customers want a socially conscious surgeon
Consumers today are increasingly aware of companies that are dedicated to a social mission of some kind and are more likely to support those businesses. A simple way to do this is to choose vendors and partners that are committed to ethical business practices or are built to support a social mission. You can contribute to the larger business environment by selecting a payments partner that has a clear goal of diversity and inclusion.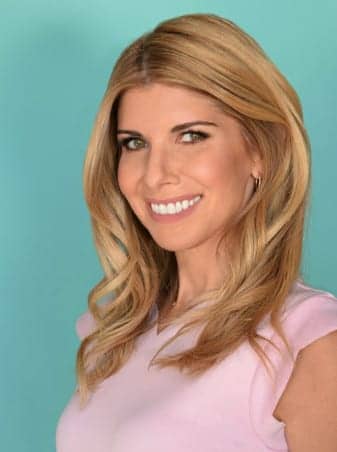 Samantha Ettus is the Founder & CEO of Park Place Payments, aimed at helping small- to medium-sized businesses use payments to grow their businesses. Ettus holds a BA and a MBA from Harvard, is a best-selling author, and has dedicated her career to championing women in the workforce.