The Medical Spa Expo and Conference, which took place March 3 to 5 at the Los Angeles Convention Center, offered attendees a chance to network with one another, preview products, attend workshops on therapies and treatments demanded by patients, and listen to lectures by experts who provided information on up-to-date trends and the tools needed to start and run a successful medical spa.
Spa Business Success
"Revenues for noninvasive cosmetic medical procedures and skin care products and services are expected to grow," says Cheryl Whitman, founder and CEO of Beautiful Forever, a medical-spa consulting firm in Englewood Cliffs, NJ. "The message is clear: People of all ages are willing to pay for cosmetic medical procedures and services that will help them look and feel young."
In her presentation, "Instant Ways to Impact Your Bottom Line," Whitman identified the critical success factors for earning a greater return on investment while operating a medical spa. She touched upon the dynamics of the patient experience and the economics and workings of a medical spa, and emphasized on understanding the rationale for incorporating and marketing patient financing into an existing medical spa.
According to Whitman, finding a niche in the market is the first step toward impacting the bottom line. Identifying the target is imperative. Will you market men, women, or both? (Whitman says that it is smart to target men because they are loyal patients.) Will you incorporate nutrition or other health practices into your medical spa?
The next step in improving your bottom line, Whitman says, is to incorporate programs into your spa that will give you repeat patients. Potential programs are body contouring, vein treatment, laser therapies, tattoo removal, life coaching, nutrition and diet, and stress reduction.
"Programs like Weight Watchers work best," she says. "Create programs so that patients come back. Hold seminars and workshops to market your niche."
Do you offer patient financing in your medical spa? If not, it is a good idea to do so, she says. Financing allows patients to get multiple services and treatments rather than one service at a time.
"Offer or mention patient options over the phone," Whitman says. "You will see a difference in your revenue in the first month."
Revenue is the most important factor in impacting your bottom line. Whitman offers the following suggestions for running a successful medical spa:
Los Angeles
March 3–5, 2007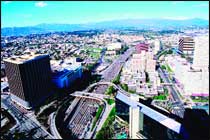 If you offer skin care products in your spa, think about carrying a private-label product line.
Check inventory before buying more products or equipment.
Cross-sell products and services.
Change displays often.
Make sure patients always leave with an information packet of the services you provide.
Motivate your team with incentives and retail products.
Offer sales training.
Network with businesses, organizations, and physicians.
Treating Ethnic Skin
Monte O. Harris, MD, of Washington, DC, discussed "Treating Skin of Color with Know-how." In his presentation, Harris reviewed the art of combining cosmeceuticals, spa therapy, injectable facial enhancements, aesthetic laser treatments, and minimally invasive procedures for individuals with darker-pigmented skin. "We must appreciate that there are differences in aging due to ethnicity," he points out.
According to Harris, people of color are the fastest-growing segment of aesthetic patients. Harris pointed out that the assumption that people of color age better than whites is not necessarily true—it depends on morphology, he says. However, ethnic groups experience delayed lower-face aging and less apparent cutaneous signs of aging.
Common complaints from patients with darker skin include uneven skin tone, acne, hair, moles, and melasma, he says.
According to Harris, having an imaging tool in a practice is essential for delivering positive and effective results. It is also imperative that a "tripod" relationship—which includes the patient, the aesthetician, and the physician—exists in a medical spa. The tripod must work together as a team to get the desired result.
Harris's parameters for successfully treating patients with darker skin include having the right laser, the right expert, and the right indications; and managing the patient's expectations.
Cosmeceuticals and Lasers
Cosmeceuticals was the "hot topic" discussed at the medical spa roundtable. The panelists were Kathryn Frew, MD, of New York City; Jay Kulkin, MD, of Atlanta; Ralph Massey, MD, of Santa Monica, Calif; Brooke Seckel, MD, of Boston; and Harris.
"Have different skin care products available to tell your patients about," Frew says. "Patients need to 'read' their own skin."
According to Frew, physicians should consult with their aestheticians on what products to offer at their medical spa because they are the ones who follow patients and chart their treatment progress using different products.
Frew also gave presentations on laser hair removal and cellulite treatment. She, like Harris, pointed out that different skin colors require different lasers for hair removal. Skin types I to III, with moderate melanin content, should be treated with wavelengths in the 755- to 810-nm range, whereas skin types IV to VI require the 1064-nm wavelength to avoid skin absorption.
Frew gave live demonstrations of her techniques for hair removal and cellulite reduction using lasers provided by show exhibitors.