Four must-ask questions before you hire a consultant | Plastic Surgery Practice June 2014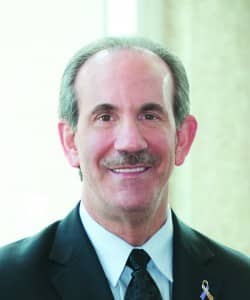 By Jay A. Shorr, BA, MBM-C, CAC I-IV
You have attended many industry-related conferences and listened to top consultants discuss what they do and how they do it. You have also read countless articles (many in this magazine) written by professionals who work with your colleagues on anything and everything from search engine marketing and public relations, to increasing their conversion ratio and managing their online reputation.
Now it's time to hire a consultant for your practice. How can you tell which one is best suited for your goals? There is no easy, one-size-fits-all answer, but there are four key questions to ask yourself and the consultant before you make the hire.
They include:
1 DOES THE CONSULTANT HAVE AESTHETIC INDUSTRY EXPERIENCE?
There are so many consultants that are generalists, but market themselves as industry experts. The right consultant must understand the nuances of your aesthetic practice The consultant should be well-known and respected in the industry. Ask for names and numbers of other clients. References can give you a lot of solid information, and even allow you to expand your network.
That said, your consultant should not work with your chief competitor/s. Sign a nondisclosure agreement before you begin working together to ensure that trade secrets and proprietary information are safe.
2 DOES THE CONSULTANT REALLY GET YOU AND WHAT YOU DO?
The consultant you hire must understand your unique needs and objectives. You must be on the same page. Agree ahead of time on the services you want. These should all be clearly delineated in a formal agreement with an established time frame for completion. If the consultant appears too busy and hard to reach, this is a red flag. You should have ready access to your consultant.
3 CAN YOU AFFORD THE CONSULTANT?
Money talks, and you must have a budget in mind when you hire a consultant. Define the charges and any/all related expenses in advance to avoid any last-minute fire drills. Price should be an important consideration when hiring a consultant, but it should not be the only factor that matters.
4 CAN THE NEW CONSULTANT WORK WITH YOUR STAFF?
This may be one of the most important pieces of the puzzle. If the consultant does not respect and/or work well with your employees, it can be a setup to fail. Your staff can easily sabotage the efforts of the consultant, or vice versa. The staff may feel threatened. Be open and honest about why you are bringing someone in and what you hope to achieve with this relationship so that there are no rumors or misunderstandings.
Jay A. Shorr, BA, MBM-C, CAC I-IV, is the founder and managing partner of The Best Medical Business Solutions, based in Fort Lauderdale and Orlando, Fla. He can be reached via PSPeditor@allied360.com.
Original citation for this article: Shorr, J. Help wanted: Four must-ask questions before you hire a consultant. Plastic Surgery Practice. 2014; June, 10.