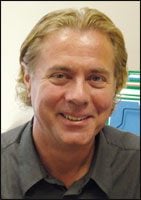 Jeffrey Frentzen
Social media is a term you should get to know. As a genre of online communication, it may offer your practice a new medium for you to connect with new and old patients, among other things. You may have heard social media referred to interchangeably as social networking.
Social media is anything where you can get information about other people—friends or strangers—and interact with them. It includes Web sites such as Facebook, YouTube, MySpace, Twitter, and LinkedIn. It can include instant messaging (online chat, such as America Online's Instant Messenger), Skype, text messaging, product reviews, and blogs. It even includes video games.
In addition, social networkers can be targeted to receive information about products and services.
The tools for social media can be easily adapted for use by plastic and cosmetic surgeons as part of internal marketing campaigns. The postcard you send out to your mailing list, which normally takes at least 1 day (maybe more) to wind its way from your office to the patient or prospective client via the US Postal Service (snail-mail), can be routed more efficiently via phone, the Web, or one of the online services that mediates the communication between your office and patients' phones or Blackberry-type devices, such as Twitter.
The possibilities for instant online (or in-phone) communication are numerous. For example, you can alert patients about upcoming appointments, "blast" information to them about new products and services, make offers to them to come into your office for consultation, and offer freebies in exchange for signing up friends on your mailing list.
Social media is merely one more conduit for marketing your services. And that conduit is growing wider and busier every day. The moneymaking opportunities presented by social media appear promising.
One of the most important aspects of implementing social media in a plastic surgery practice is that it can be done fairly quickly using your existing infrastructure.
Most people in this world interact via phone or computer—tools that you probably have been using in your office for years. To integrate social media into your practice, you need to learn how.
Read up on the social media phenomenon before you start using it as a marketing tool. Facebook is by far the most popular platform for social networking, but not the only one.
Recent research has indicated that text messaging, e-mail, and calling people on the phone are considered better media for connecting with close friends. Instant messaging is becoming less popular, especially among younger users. Twitter and blog-oriented tools (linkrolls, tagrolls, network badges, and RSS feeds) are related technologies that can "hook" into social media tools, providing additional methods for getting the word out about your business.
Marketing your practice via social networks can be tricky. Marketing firms report that people use social media to connect with other people, not products or brands. Make certain they associate your "twittering" with a face and a name. Brands that are not easily associated with individuals are easy for social networkers to ignore.
For further reading, I suggest you visit the Physician Social and Professional Networks website, a fairly comprehensive guide to the nature of social networking in the medical field.
Physicians use social media to collaborate online, as well. Examples include the following:
The Doctor's Hangout (doctorshangout.com), Within3 (thoughtleaders.within3.com), Sermo (sermo.com), Tiromed (www.tiromed.com), RelaxDoc.com, SocialMD (socialmd.com), DoctorNetworking.com, NewMediaMedicine.com, and The Doctor's Channel (www.thedoctorschannel.com).
Jeffrey Frentzen
plasticsurgery@allied360.com