Scientists have discovered a potential new target for melanoma treatment. They found that a gene encoding phosphoinositide-dependent kinase-1 (PDK1) plays an essential role in the development and progression of melanoma.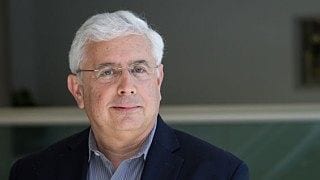 The study, which appears in the advanced online issue of Oncogene, provides the first genetic evidence for the importance of PDK1 in melanoma.
Researchers led by Ze'ev Ronai, PhD, professor and scientific director of Sanford-Burnham Medical Research Institute in La Jolla, Calif. (pictured) used genetic mouse melanoma models to show the importance of the PDK1 gene in melanoma. Specifically, mice lacking the PDK1 gene in their melanocytes had smaller melanoma tumors, a significant loss of metastasis, and a prolonged survival time. In some cases, the median survival time was increased by more than 50%, the study showed. Further, by treating mice with the PDK1 gene with an inhibitor of PDK1 (PDK1i), the scientists were able to delay the development of melanoma and inhibit metastasis.
"We have shown that PDK1 is required for melanoma metastasis, and that by inactivating the PDK1 enzyme we can delay the onset of melanoma lesions and almost completely abolish metastasis," Ronai says in a news release.
"The study by Ronai and colleagues is novel and important for melanoma therapeutics because it identifies a new and tractable treatment approach. The investigators achieved impressive results which validate PDK1 as a new treatment target for melanoma," says David Fisher, MD, PhD, professor and chairman of the Edward Wigglesworth Department of Dermatology, director of the Melanoma Program, and director of Cutaneous Biology at Massachusetts General Hospital, Harvard Medical School.