By Wendy Lewis
Tattoos are trending in a big way. Flip through any women's magazine or search on beauty blogs, and you are bound to find at least one feature on who got what new tattoo where or which celeb had an ex-flame's name removed from his triceps.
Tats and body art are far more sophisticated now, as more artists are taking their craft seriously. In fact, Americans spend $1.65B annually, and over 45 million of us already have at least one tattoo, Statisticbrain.com reports. Tattoo-removal revenues surged 440% during the past decade, reaching $75.5 million in 2014 and, by 2018, a projected $83.2 million, according to IBISWorld.
Twenty-two percent of people considered getting a tattoo but didn't because they thought they may change their mind about it later, and 33% have at least one tattoo they would consider or would definitely like to have removed, finds a July 2015 survey conducted by Syneron-Candela. The top three reasons for wanting to remove a tattoo were faded or blurred appearance, badly done tattoo, or they don't like it anymore, the survey showed.
Tat Regret on The Rise
With more ink being sought among teens and adults, it stands to reason that there will be more tattoo remorse to follow, and therefore, a greater need for improved methods to remove tattoos. Most people seeking tattoo-removal clinics are going to look for someone local due to the fact that these treatments involve multiple sessions.
Next-generation technology is now able to remove tattoos in fewer treatments. The newer tattoos with variable-colored inks often require a number of lasers for removal. Traditional lasers commonly used for tattoo removal have included the Q-Switched Nd:YAG laser, the Q-Switched Alexandrite, and the Q-Switched ruby.
The way a tattoo responds to a laser often depends on the colors of ink used. Black tattoos are generally the easiest to remove, since black tattoo pigments absorb every type of tattoo laser light. Generally, tattoo removal can involve anywhere from one to 20 treatments, which is quite a wide range. Patients desire a more accurate estimate of the number of treatments required to remove a tattoo due to the costs involved, the time it takes to clear the tattoo, and the pain that may accompany treatment. Unfortunately, there is a wide supply of tattoo inks being used, and since they are not regulated by the US Food and Drug Administration (FDA), it has been difficult to estimate the number of treatments required to remove a given tattoo.
[sidebar float="right" width="250″]Related Resources
Here are some of the FDA-cleared picosecound devices available today:
• Picosure
www.cynosure.com/product/picosure
• PicoWay
www.syneron-candela.com/na/product/picoway
• Enlighten
www.cutera.com/Product-Landing-Pages/enlighten%E2%84%A2.aspx[/sidebar]
"Although nanosecond-domain lasers have been the mainstay of laser tattoo removal for decades, recent innovations in laser design have introduced a new class of commercial Q-switched lasers that generate picosecond-domain pulses," says Eric Bernstein, MD, a dermatologist in Ardmore, Pa.
Among these new lasers, the PicoWay® Dual Wavelength Picosecond Laser (Syneron-Candela) features picosecond technology (which allows pulses measuring 1 trillionth of a second, or 100 times faster than Q-switched lasers) with two laser wavelengths to address common tattoo colors.
PicoWay offers 532 nm for treating red, yellow, and orange ink, and 1064 nm for treating black, brown, green, blue, and purple ink, he says.
In the trial that led to FDA clearance for the PicoWay system, 86% of participants achieved at least 50% tattoo clearance after only three treatments based on blinded, independent review. Treatment with this system also presented a favorable safety profile and low levels of discomfort.
"Our PicoWay study demonstrated that tattoo pigment is removed in approximately half the treatment sessions, and healing is twice as fast with this technology as with conventional tattoo removal lasers," says study investigator dermatologist Arielle Kauvar, MD, the director of New York Laser & Skin Care. "The PicoWay laser allows us to treat a broader range of skin types and a wide array of tattoo ink colors."
Black and red pigments were removed very effectively with the PicoWay, with an average 92% clearance of black ink after an average of 6.5 treatments in all 31 treated tattoos, and an average improvement of 80% in the red portions of the six tattoos containing red ink after an average of 4.5 treatments, found a study in Lasers in Surgery and Medicine.1
Picosecond technologies represent a new era in aesthetic and dermatologic laser applications due to their mechanism of action, which is based on the photomechanical (photo-acoustic) effect compared to photo-thermal effect used in longer pulse-duration aesthetic laser and IPL devices.
"The PicoWay dual-wavelength laser delivers picosecond pulses enabling the safe and effective treatment of all skin types, says Terrence Keaney, MD, dermatologist at the Washington Institute of Dermatologic Laser Surgery, Washington, DC. "We can also treat a broader range of tattoo ink colors, including more stubborn inks such as reds and yellows. Professional as well as multicolored tattoos can be cleared in fewer treatment sessions with impressive and reliable results."
With more effective tattoo removal in fewer treatment sessions, the PicoWay can clear tattoos without leaving behind skin changes ("ghosting") where the tattoo used to be, he says.
These new lasers are game changers for tattoo removal, but that is just the tip of the iceberg, Bernstein adds. "The real advantages of this new class of picosecond-domain devices for tattoo removal, pigmented lesions, and other applications will become more apparent as these devices continue to evolve and become more commonly used in clinical practice."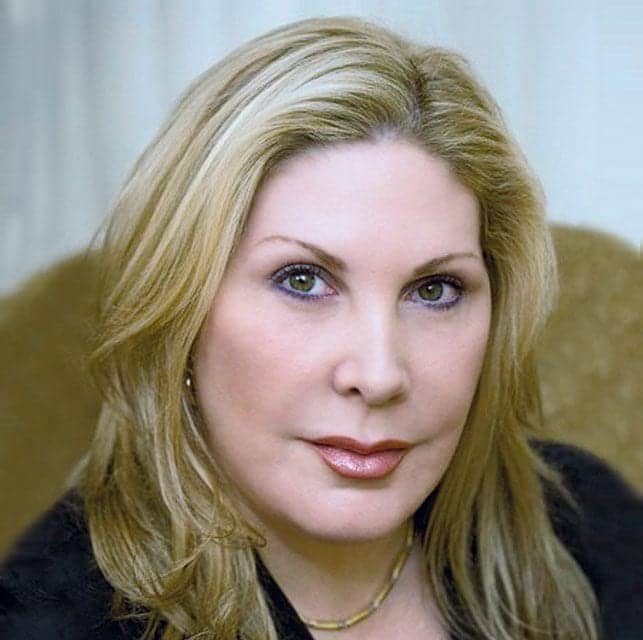 Wendy Lewis is president of Wendy Lewis & Co Ltd, Global Aesthetics Consultancy and a consultant for Syneron. She can be reached at wl@wlbeauty.com.
Reference
1. Bernstein EF, Schomacker KT, Basilavecchio LD, Plugis JM, Bhawalkar JD. A novel dual-wavelength, Nd:YAG, picosecond-domain laser safely and effectively removes multicolor tattoos. Lasers Surg Med. 2015; doi: 10.1002/lsm.22391. [Epub ahead of print]