Hot Stuff | February 2014 Plastic Surgery Practice
Goodnight, Scars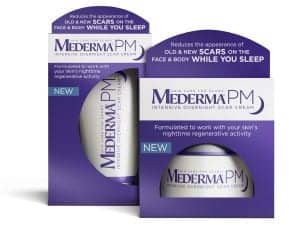 A new Mederma® product puts scars to bed. Mederma PM Intensive Overnight Scar Cream is the first and only scar care product formulated to work at night, when skin regenerates faster. Mederma PM has Tripeptol™, a complex of peptides, collagen, and antioxidants to promote healthy-looking skin. Company research shows a more than 30% reduction in the size of scars after just 2 weeks of treatment and a 50% reduction after 2 months. The two sizes cost $24.99 and 34.99. For more information: www.mederma.com.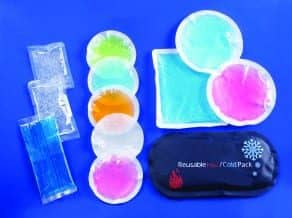 Chill Out
Putting your patients' pain on ice has gotten a little easier. Contemporary Design Inc, Allentown, Pa, and Medico International Inc, Easton, Pa, have partnered to create customizable hot and cold gel packs to help patients recover after breast or facial plastic surgery. The new packs come in various sizes, shapes, and colors, and there's also a specialized chin pack replete with straps. They come in just cold or hot/cold options. For more information, visit www.medicointernational.com or call (877) 411-7009.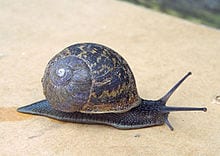 The Holy Snail?
The quest to find the fountain of youth may be leading to… the trail of a snail? It's true: the slime secreted by the foot of the snail is making its way into cosmetics from Asia and South America to France, where snail farming could become big business. It's said that the mucus contains proteins like collagen, glycolic acid, and even Hyaluronic acid, all of which are already used in anti-aging creams and serums, and facials. A posh Tokyo spa lets snails crawl across patients' faces, where the mollusks apply the slime themselves. Only time will tell whether snail slime is a fad or the Holy Grail. Stay tuned.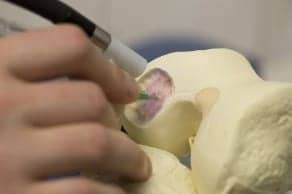 The Write Stuff
3D printers are all the rage these days, and a new pen uses similar methods to literally "draw" live cells into diseased and damaged bone. Developed by researchers at the University of Wollongong and St Vincent's Hospital in Melbourne, Australia, the BioPen combines two layers of gel in the pen head as it is extruded onto the bone surface. The surgeon "draws" with the gel to fill in the damaged or diseased bone section. Live cells and growth factors are brought directly to the site of injury, accelerating the regeneration of functional bone and cartilage. The BioPen will help surgeons to design customized implants on-site and at the time of surgery. Currently, the cell material is being optimized for use in clinical trials, which may begin in the next 5 years.
Got a must-have hot product PSP needs to know about? Contact Amy Di Leo at adileo@allied360.com.
Original citation for this article: Hot stuff, Plastic Surgery Practice. 2014; February: 32