SPECIAL DELIVERY
Ultrasound devices are staples in many skin care practices, and now the JeNu™ ultrasound system brings this technology home.

The JeNu wand sends 365,000 pulses of ultrasound energy per second into a MicroSphere Conducting Gel™ on the skin. The vibrating microspheres temporarily dilate the pathways into the skin, allowing for enhanced delivery of topical creams and serums that treat brown spots, crow's feet, redness, and other skin concerns.
With JeNu, the energy gets the active ingredients exactly where they need to be so that they can do exactly what they are supposed to do. The system boosts absorption of retinol palmitate and Hyaluronic acid by an average of 10 times in 10 minutes. For more information and price points, visit www.jenu.com/ft00323
BUY THE BOOK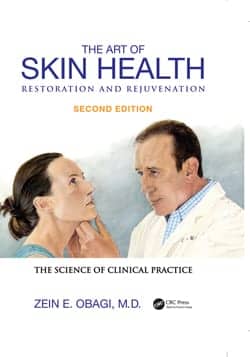 In his latest book, The Art of Skin Health Restoration and Rejuvenation: The Science of Clinical Practice, Second Edition, dermatologist Zein E. Obagi, MD, shares his new skin classification system, which addresses all the variables in skin types along with their expected responses to treatments. This easy-to-follow system eliminates much of the trial and error associated with choosing the right therapies from the start. Obagi also sheds light on the hidden dangers of moisturizer and long-term Hydroquinone usage. The book features a special section on combining laser skin resurfacing with other techniques. It's a must-read, practice-changer for plastic surgeons, dermatologists, cosmetic facial surgeons, and skin professionals.
The Art of Skin Health Restoration and Rejuvenation can be ordered on www.ZOskinhealth.com for $159.96.
DAMAGE CONTROL

If you think you can't turn back the hands of time, think again. Thanks to ingredients like copper peptide complex, ceramides, CoQ10, and other potent antioxidants, Gio Pelle's Copper DNA Repair can help you age in reverse.
Copper DNA Repair targets damage at a cellular level, stimulating collagen production to firm and tighten skin. It also diminishes the appearance of fine lines and wrinkles, improves skin tone and texture, and cools redness. Safe for all skin types, Copper DNA Repair is massaged gently on the face and neck one or two times a day. A 1-ounce pump retails for $76.95 at www.giopelle.com
LONG SHOT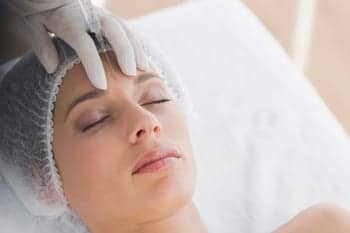 Revance Therapeutics Inc's investigational injectable botulinum toxin type A (RT002) may give other products in this category a run for their money in terms of duration of results. It's still early, but a Phase 1/2 study showed that RT002 reduced glabellar lines in nearly all of 48 patients. In addition, this benefit lasted 7 months—almost twice as long as what the literature has shown with conventional botulinum toxin injections, according to Revance Therapeutics Inc. The Phase 1/2 data appear in a special issue of Dermatologic Surgery.
RT002 is Revance's proprietary, investigational injectable botulinum toxin. It is a pure, 150kD botulinum toxin type A molecule without any accessory proteins or animal-derived components. RT002 incorporates the patented TransMTS® peptide technology and is designed to provide a longer duration of effect. Revance is also developing a topical form of the toxin—RT001—using the same peptide technology. RT001 is currently in a Phase 3 clinical development program in the United States for the treatment of lateral canthal lines. Stay tuned.
Have a hot product that must be on PSP's radar? Reach out and tell us about it at [email protected].