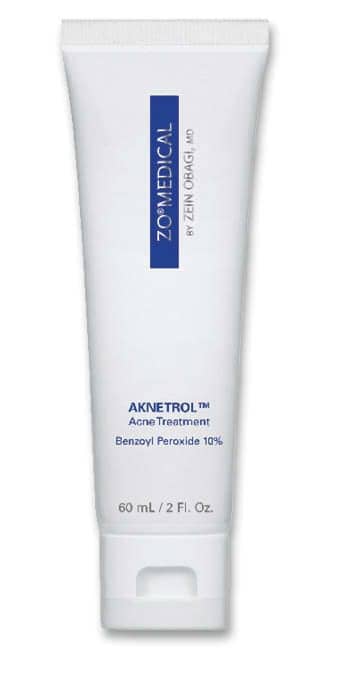 Disappearing Act
Acne is not just for teens. Growing numbers of women develop acne in their 30s, 40s, 50s, and beyond, and it can be just as vexing as it was during the teen years. To the rescue: ZO® Medical Aknetrol™ 10% Benzoyl Peroxide Acne Treatment. The breakthrough product decreases sebum production and mitigates P. acnes proliferation to prevent future breakouts. Natural antibacterial tea tree oil neutralizes bacteria, calms redness, and minimizes skin reactions as glycerin replenishes moisture to soothe the skin. Patients apply a thin layer to the affected area three times daily. The product is available through doctors' offices only, and retails for $35.

Skin Quencher
Decléor's Energizing Vitamin Cure sounds like something you would see on the menu of an ultra-healthy juice bar, and this 10-day treatment promises to do for your complexion what a power health drink could do for your energy level—namely, recharge it! It's packed with vitamins and enriched with essential oils. The Vitamin C re-energizes the epidermis, while an alpha hydroxy acid fruit complex including pineapple, grape, and passion fruit smoothes skin and instantly reduces signs of fatigue. Microalgae improves the skin texture, and essential oils of lemon and grapefruit plus lupine lip peptides promote oxygenation and tighten the skin. Not bad! The product retails for $37.

Pick Me Up
Many skin care companies, including Resvology, are throwing their hat into the regenerative medicine ring. The company's new Age Corrective Wrinkle Treatment and its patented 4-AR Molecule™ reportedly boosts the activity of skin-related genes. It's replete with vitamins A, E, and C, panthenol, glucosamine, and sweet pea and bamboo extracts. The result? Firm, lifted, youthful, and radiant skin. In fact, 92% of women said their skin is softer, smoother, and nourished after just 1 day. The company also reports that 85% of women say that skin is brighter with a significantly smoother texture within 28 days. A 1.0 fl oz/30 mL bottle retails for $89 at www.resvology.com.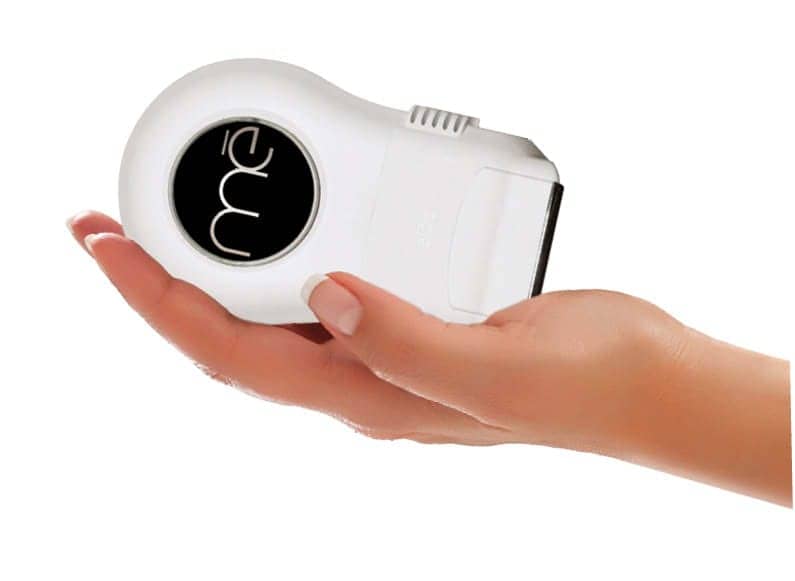 Say "Yes Yes" to ME smooth
Move over No No, there's a new home hair-removal device in town. The m? smooth uses patented el?s technology combined with intense pulse light and radio frequency energy for hair removal. The buzz-generating device works on all skin types and tones, and is said to reduce hair by almost 50% after just two treatments. Three months after your last treatment with m? smooth, 74% of your hair is still gone, according to manufacturer Syneron Beauty. The m? smooth will retail for $395.