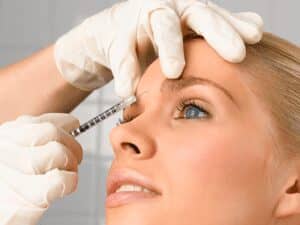 First there was Allergan's Botox, then Medicis' Dysport, then Merz Aesthetics' Xeomin, and then ….
In what has been dubbed the great wrinkle race, much hype and hope was centered around PurTox, a neurotoxin being developed by Johnson & Johnson, as the next entry in the neurotoxin category.
But these hopes have been dashed, possibly forever.
Johnson & Johnson is pulling the plug on Purtox, and instead opting to focus on their core breast aesthetic business, according to media reports. The Revance topical toxin is still a contender.
"Like many people, I am very disappointed as the clinical data was quite good and the opinion of the patients was favorable, " says Brian M. Kinney, MD, FACS, MSME, a clinical associate professor of plastic surgery at the University of Southern California (USC) in Los Angeles. Kinney was also one of 12 clinical investigators for PurTox.
"There is a lot to be said about being first in the market. Botox, Kleenex and Heinz Ketchup will always be number one unless there is a significant advantage in onset, effect, cost or longevity, newcomers to the neurotoxin (and or filler market) will have a rough go breaking into the mainstream market,"says Plastic Surgery Practice medical advisor Joe Niamtu III, DMD, a cosmetic facial surgeon in Midlothian, Virginia. "I think the next two toxins that are in the pipeline will have a really hard time getting a market share. Unless a new product has some significant edge, it is hard to breakthrough. Having said that, Pepsi and Coke are the market leaders, but Orange Crush has a following."