DIY products are all the rage – and while the slew of at-home laser and other beauty devices will never put their in-office counterparts out of business, the latest entry in this growing category does kick unwanted hair removal up a notch or two.
Yes, there's a new home hair removal device in town, and it's called the m? smooth. Launched in late February by Syneron Beauty Inc, a subsidiary of Syneron Medical Ltd, the device uses patented el?s technology combined with intense pulsed light and radio frequency energy for hair removal.
Among the products perks are speed (it takes just 10 minutes for a pair of legs!), ease of use, and safety (it even works on Fitzpatrick skin types V and VI without causing postinflammatory hyperpigmentation).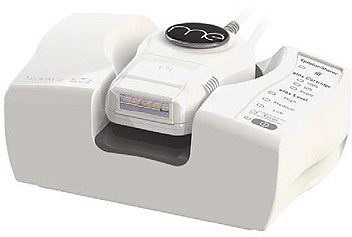 M? smooth is approved for use on the body (axilla, arms, legs, bikini line and back), and the company plans to roll out a facial adapter in the coming months. The device is used weekly for 7 weeks, but touch-ups may be needed down the road. In clinical trials, the m? smooth achieved up to 96% hair reduction 3 months after the last treatment. It will retail for $395 and is preloaded with 6,000 pulses. Replacement cartridges cost $50, and enable users to share the product with friends and family members.
Look for it on shelves starting May 2013 at Nordstrom, Neiman Marcus, Bloomingdales, Ulta, Sephora, and Space NK, as well as on QVC and mePower.com