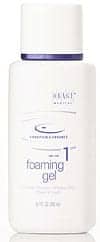 FACIAL SKINCARE SYSTEM
Obagi Medical Products Inc, Long Beach, Calif, offers the Condition & Enhance System™, which according to the company helps lighten, tighten, firm, and turn one's skin cells over on a daily basis. It complements all facial procedures to help improve one's overall aesthetic appearance. The system includes Gentle Cleanser or Foaming Gel (to prepare), Clear or Exfoderm® or Exfoderm® Forte (to repair), Blender or Tretinoin (to stimulate and maintain), and Healthy Skin Protection SPF 35 or Physical UV Block SPF 32 (to protect).
Obagi Medical Products Inc
www.obagi.com
---
PERFECTRX SKIN CARE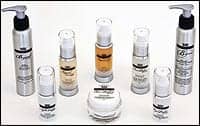 PerfectRX offers lower pricing with the same concentration of active ingredients. Patients/clients using PerfectRX products report improvements in as little as 2 weeks with continuing results. Products contain the latest generation of active ingredients and the highest concentration available; Matrixyl 3000 w/matrikines Pal-GHK and Pal-GQPR, Palmitoy Tri-peptide 3, Amino Acids, Oglie Peptides, Hexa-Peptides (Argirilene), Copper Peptide GHK-Cu, and more. Ask about private labeling.
PerfectRX
(661) 251-1343
www.perfectrx.net