Even the neighboring pornography convention couldn't detract from this year's American Academy of Cosmetic Surgery meeting. While the stars of the adult entertainment industry were teaching pole dancing 101 at Vegas' Hard Rock Hotel, cosmetic surgeons were getting briefed on topics that could have also drawn crowds at the Adult Entertainment Expo 2013 as well. (I'm talking about "Penile Triple Augmentation: Up to Date Phalloplasty Surgical Technique" by Alexander A. Krakovsky, "Cosmetic Genital Surgery 2013: A Comprehensive Overview" by Marco Pelosi III, MD, and "The Science of Orgasm" by Berry R. Komisaruk, PhD, among select other talks.)
And while hundreds of "extraordinary" porn stars engaged with their fans at the Hard Rock Hotel, the real beauties were at Caesars Palace (and by real beauties, I mean the spouses of AACS member surgeons and some of the surgeons themselves). This crowd seems to have literally defied aging. Only at a Vegas cosmetic surgery meeting can a 51-year-old doctor look 30 and a 60-year-old surgeon look closer to 40.
All throughout the meeting, the exhibit floor was bustling and included some newbies such as Lips Inc, a company that makes promotional lip balms. (Yes, the other convention also had its share of don't-miss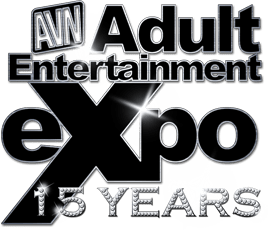 exhibitors. Below the Belt Color, Biker Lube LLC, and Bootiful Butt Enhancement Cream, to name a few.)
Plastic Surgery Practice magazine's January cover boy, Joe Niamtu III, DMD, was seen signing copies of the January issue for many of his friends, colleagues, and admirers in-between one of his many talks, including "Complications of Laser Skin Resurfacing," "Male Facial Surgery," and the "Contemporary Use of Injectable Facial Fillers." (You can be sure, there were lines out the door at the Expo where other cover girls and boys were also signing copies of their body of work, too.)
Of course, there were also lots of live demos at the AACS. These were arguably less interesting that those at the adult entertainment expo, but they still drew impressive crowds. AACS folks also were treated to many a marketing and social media talk, including "Lead Generation and the Conversion Cascade" by Jay Shorr, founder and managing partner of The Best Medical Business Solutions; "WOW to WOM—Turning Wowing Experiences into Word of Mouth Marketing" and "Event Marketing Secrets" by If Marketing Vice President Tracy L. Drumm, and "An Evidence-Based Look at Reputation Management and Practice Marketing" by Robert Baxter of Surgeons Advisor.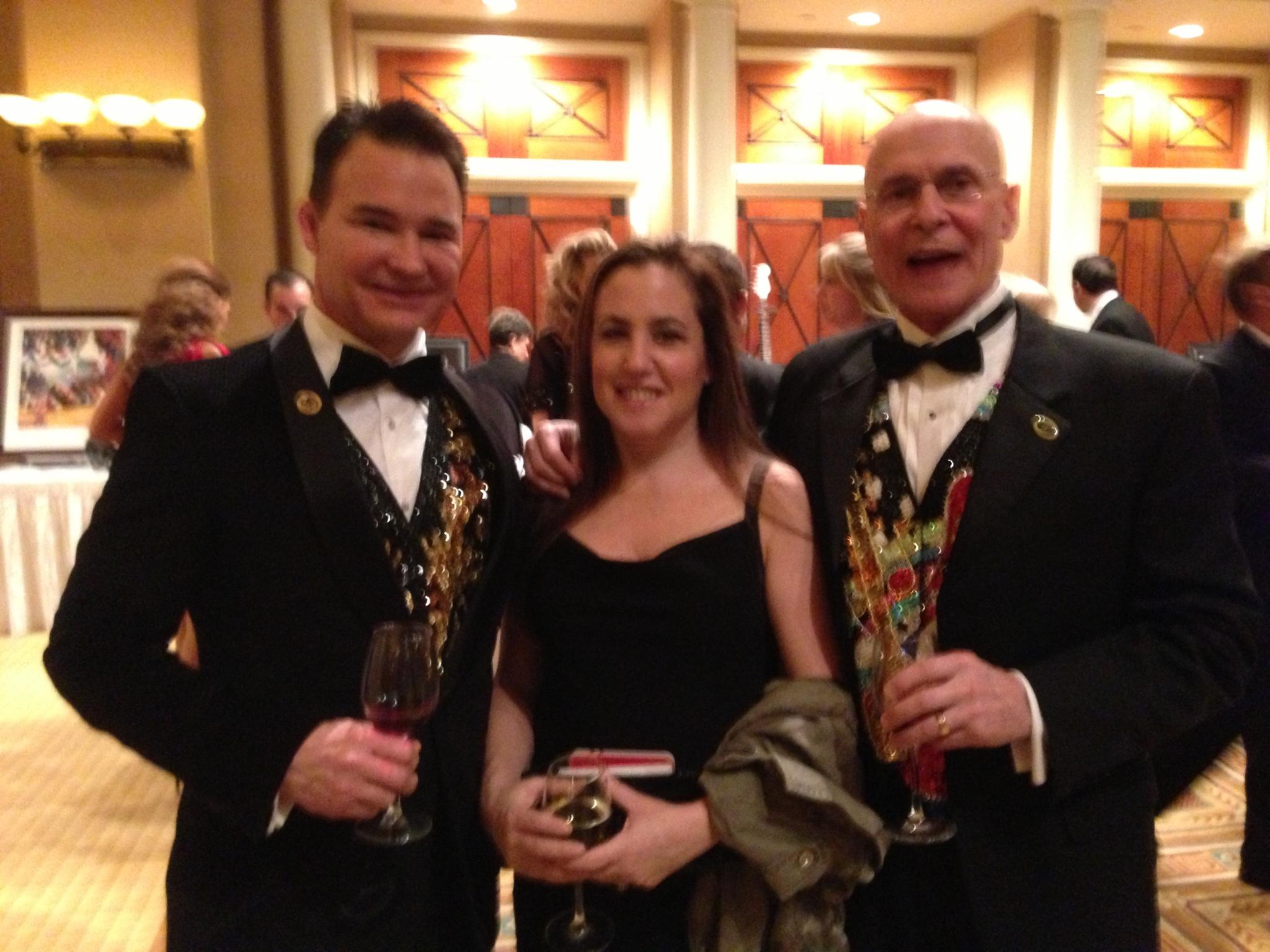 Left to Right, Angelo Cuzalina, Denise Mann, Joe Niamtu
The centerpiece of the AACS meeting was Friday night's Webster Society Gala – an annual black-tie event that honors AACS founder Richard Webster, MD (an event that I was lucky enough to be invited to). Niamtu and another PSP editorial advisory board member, Angelo Cuzalina, MD, DDS, welcomed guests as they sported colorful-sequenced vests (see photo). Still, I hear the true star of the event was Jennie Ward-Robinson, PhD, who serves as both CEO of the American Academy of Cosmetic Surgery and the executive director of Cosmetic Surgery Foundation. Rumor has it she put the entire meeting and gala together with an all-new staff. Kudos to her for a job well done.
During the gala, PSP had a chance to sit and chat with incoming president and editorial advisory member Neil Sadick, MD, about his new role and goals for the organization. "I want to further collaboration between cosmetic surgeons and the other core specialties, focus on evidence-based research, cultivate cosmetic surgery fellowships, and increase the public awareness of cosmetic surgery in general and improve the status of the journal," he said.
And as to what was going on at the other convention while AACS members were dancing and bidding away on Taylor Swift concert VIP passes and golf getaways at the gala, that would be Porn Star Bingo, Pole dancing classes, and party after party after party. … Only in Vegas.