Postponed weddings, due to COVID-19, gave brides-to-be the time to focus on self-care, schedule surgery, and plan for a full recovery before their special event.
By Tonya Johnson
With the 2021 summer wedding season underway, the overall uptick in patients seeking aesthetic treatment services also includes brides-to-be. William Rahal, MD, a Beverly Hills board-certified plastic surgeon — "360 Liposuction with Brazilian butt lift (BBL) specialist," has experienced the boom throughout the COVID-19 pandemic and during the rebound.
"Brides-to-be pushed off their wedding dates last year, so they had time to schedule surgeries," explains Rahal. "Many patients used the pandemic as a time to finally make the self-care changes they had been thinking about for so long."
And according to an annual survey published in February 2021 by the American Academy of Facial Plastic and Reconstructive Surgery (AAFPRS), 70% of facial plastic surgeon members have also experienced a similar increase in bookings and treatments during the pandemic. The survey found, as the average age of brides and grooms rise, the three most common surgical procedures in 2020 included rhinoplasty, facelifts, and eye lifts. In addition, the use of neuromodulators such as Botox, Dysport, Jeuveau, and Xeomen remain popular solutions to temporarily address facial lines. Fillers such as Restylane, Juvederm, Versa, Teoxane and others are formulated to soften a patient's facial folds and wrinkles.
AAFPRS President Paul J. Carniol, MD, a facial plastic surgeon at Carniol Plastic Surgery in Summit, New Jersey advises: "Timing is important when it comes to planning any facial treatment, whether it is minimally invasive like Botox or filler injections, or surgical like an eyelift. Some surgical procedures involve downtime and must be scheduled way in advance of weddings."
But, whether the bride-to-be is seeking a full body contouring procedure, rhinoplasty, a facelift, or an eye lift, Carniol says it's important to select a physician based on board-certified credentials, knowledge, and experience, not the cost.
During an interview with Plastic Surgery Practice, Rahal discussed this year's bridal trend, his signature "360 Lipo with BBL" technique, 3D imaging technology, and his approach to aesthetic treatments to serve healthier, happier clients. He also shared a few tips for plastic surgeons on how to guide future brides as they plan their wedding day.
Plastic Surgery Practice: When did you start to notice a resurgence in the bridal plastic surgery trend?
Rahal: I believe it all stemmed from the effects of the COVID-19 pandemic. First, the quarantine gave everyone a chance to reflect on and invest in self-care. Everything was shut down and folks had to postpone or cancel weddings, push off trips, and delay their plans. For my bride-to-be patients, a postponed wedding gave them the time to schedule surgery and plan for a full recovery.
PSP: Have you also received requests for consultations and aesthetic procedures from other members of the bridal party?
Rahal: Wedding guests always want to look and feel their best during these special moments. It's common for multiple people from the same wedding party to come to me for consultations and procedures. We've seen the mothers of the bride and groom, or bridesmaids. They come to us with their concerns leading up to the wedding, particularly the desire to look good in their clothes for the wedding and events surrounding it.
This desire to feel and look your best in whatever you're wearing is a key motivator for all my patients. It's special for everyone in my practice to feel like a part of our patients' big life events. We are there to help them take on these special days with the utmost confidence. I'm so grateful to be on this journey with them.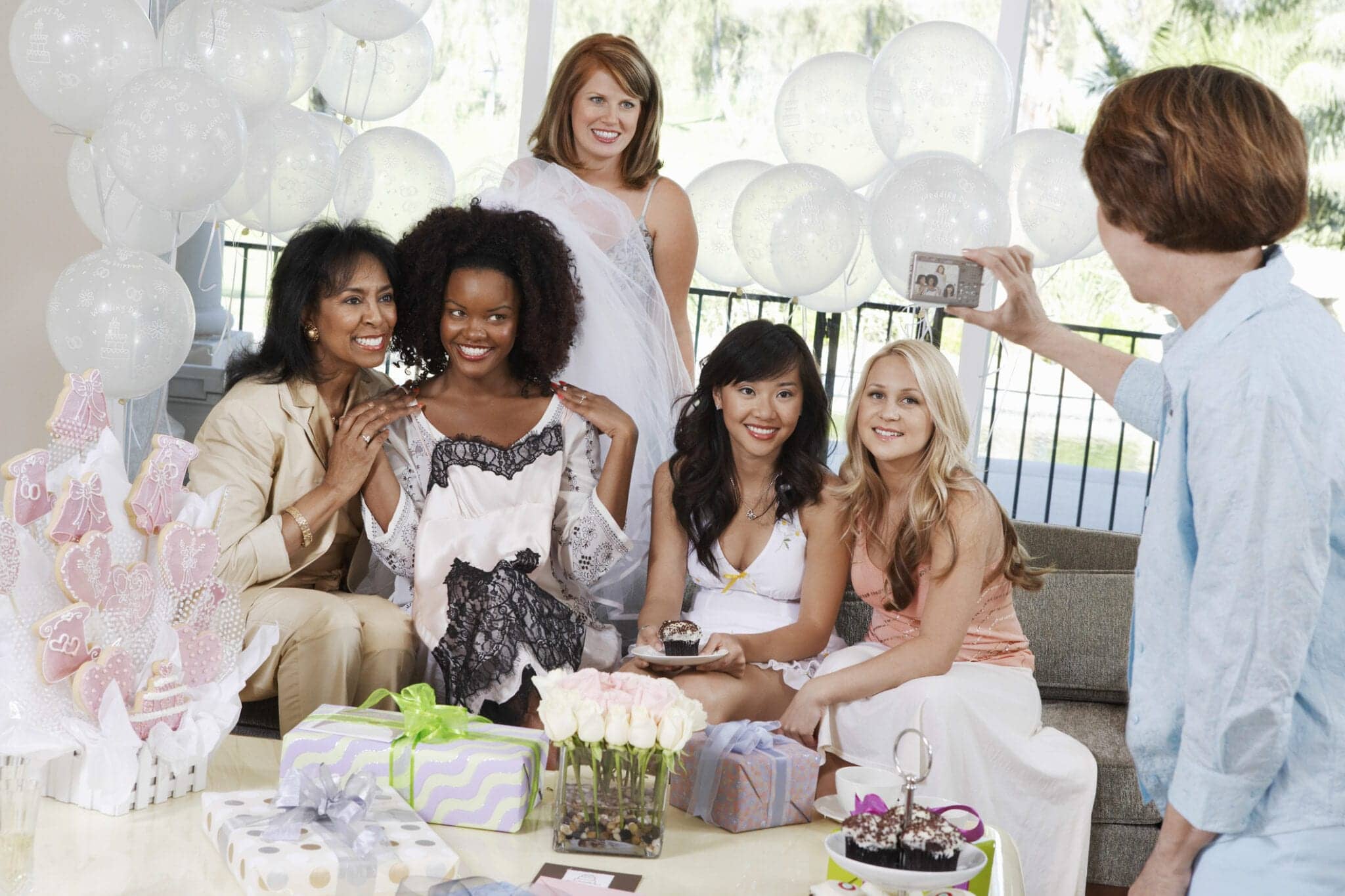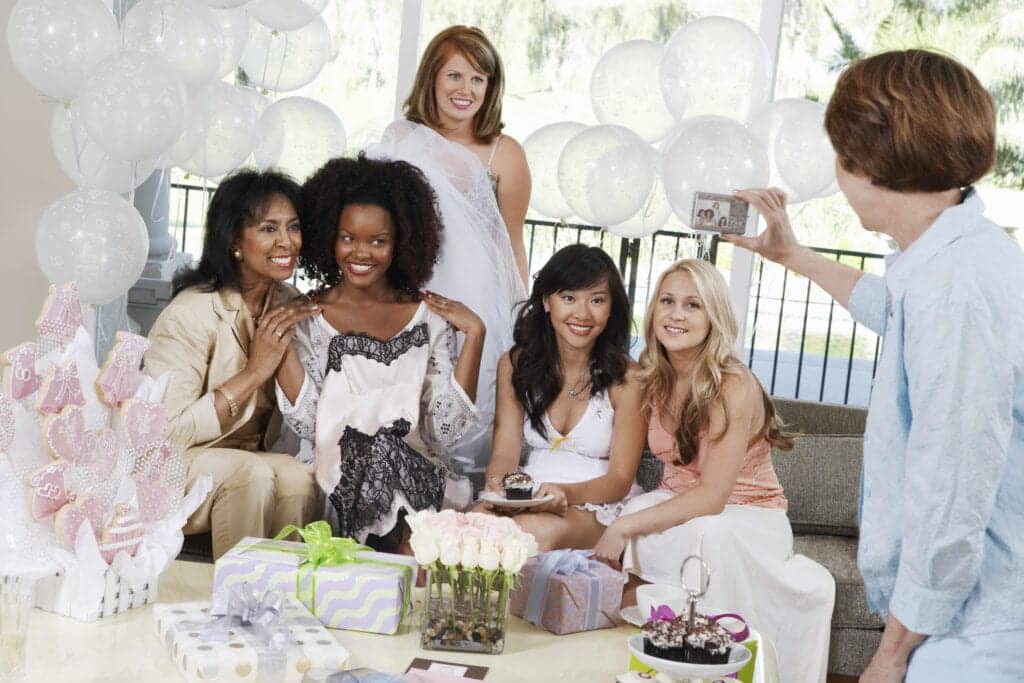 PSP: What general tips do you have for other plastic surgeons working with brides-to-be before their wedding day?
Rahal:
Give patients time to plan way ahead. It's best to give them 6 months in advance to find a doctor, schedule surgery, recover from it, and find a wedding dress for their post-surgical body.
Make sure patients know not to buy the dress before the surgery. Their curves will be so different post-surgery that it won't fit the same. Patients will appreciate you for telling them this. If they can't find a new dress, make sure they have a great tailor!
Encourage them to send you wedding photos. You'll be a part of their journey.
PSP: Can the bridal market hold its own as a specialty in the medical aesthetics industry for plastic surgeons who want to focus on that specific population year-round?
Rahal: It's not a specialty. Serving patients in the bridal market is just a spin-off of what surgeons already do. When you develop trust and a positive relationship with your patients, they come to you for the big moments in their lives; weddings included. I think there could be space in the market for someone who specializes in that somewhere down the line, but we can't say for sure.
PSP: Please explain your signature "360 Lipo with BBL" technique.
Rahal: Most Brazilian butt lifts are performed with liposuction only on the front and back. What I do is turn my patients over four times, creating smooth curves around the entire body. I believe that this gives patients a more complete and beautiful result.
PSP: Describe your philosophy to inspire confidence in each of your plastic surgery patients.
Rahal: My philosophy with patients is all about a human and personal touch. Each patient is unique and has goals based on their tastes. My practice uses 3D imaging technology so that I can show them exactly how their body will look after the procedure. In doing so, we are collaborating to get them the absolute best result and one that they will love.
That said, it's important to remember that the result is a means to an end. That end is feeling great about themselves, and more confident than ever. At the consultation, I don't just prepare them physically for the surgery, but also mentally. They truly go through a transformation with this procedure, which can be very emotional. I feel a responsibility to ensure that they leave my office prepared for this journey.
---
The real power of plastic surgery is an inner shift in the patient. This is a shift in mood, a shift in confidence, a shift in how they feel about who they are as a person. It deepens the love they have for themselves. It allows them to spread more love and gratitude to everyone they connect with.

My patient's smile in this photo (above-left) tells the story of her spiritual transformation. The photo represents different things to different people. To some, it is the result and how it was achieved. To me, what it represents the most is the new found joy in her life, the boost in her spirit.

– With love and gratitude always. – Dr Rahal (Instagram — May 2021)
PSP: What are some other benefits of using 3D imaging technology in plastic surgery?
Rahal: The main benefit of using 3D imaging technology for me is communication because it creates accurate and reasonable expectations for my patients. Patients need a visual, they need a picture of what they truly are asking for. The 3D imaging technology shows them that, so the surgeon and patient get on the same page. The most common cause of unhappy patients are results they don't like that stem from a lack of communication.
PSP: Have you ever held off on a procedure because a patient had unrealistic expectations, and/or didn't agree with your overall philosophy on medical aesthetics?
Rahal: Connecting with a patient is a key part of my philosophy. I, as their surgeon, become a part of their lives in a meaningful way. So, I get to know each patient well. We sometimes talk for several hours. We then decide whether they are mentally and emotionally ready for a physical transformation. In the past, there have been instances where I have refused to operate on a patient if I feel that the surgery won't benefit them on a mental and emotional level.
Tonya Johnson is associate editor at Plastic Surgery Practice.
---
Related Content: