By Tonya Johnson
Doing a breast lift, or any other body contouring surgery, on a patient who has lost a tremendous amount of weight is like watching a caterpillar cocoon blossom into a beautiful butterfly. At least that's how Burr von Maur, MD, FACS, of CosmetiCare Plastic Surgery and Medspa in Corona Del Mar, Calif, describes it.
Maur completes postbariatric body contouring surgery several times a week at CosmetiCare. In his 25 years of experience, Maur has found that patients who undergo a body contouring procedure after weight loss gain a new mind-set. These patients see an increase in confidence that facilitates daily exercise and social engagement, including their participation in sports activities and hitting the beach for a swim. Seeing their confidence levels elevate is why he enjoys doing it.
"One of the main reasons I like to do body contouring on patients after their experience with weight loss is because these are some of the happiest patients! It is such a relief for them because they have been thinking about getting some work done for a very long time. When they finally do, it's transformative," he says.
But there is plenty to consider before moving forward, and these procedures are generally done in stages to receive the best results. Maur starts his consultation process by finding out what bothers any given patient the most. Some patients want to get rid of the hanging skin on their tummy first, while others opt for an entire lower-body lift (tummy tuck, thigh, and buttock lift) all at once. A breast lift procedure can be done at the same time, but it will add more time to surgery (unless you have a second team to do the work).
Losing a lot of weight quickly may also result in large amounts of excess skin on the back and under the bra line. So the second stage of the body contouring process is an upper body lift, which can also be combined with the breast lift in one procedure.
"If the breast bothers a patient the most, then that's what we do first," he says. The volume of breast skin on a patient is sometimes severely stretched due to the weight loss. For those cases, Maur uses the GalaFLEX Surgical Scaffold to support the breast tissue during an implant.
Whether to improve everything at once, or take each procedure step-by-step, will mainly depend on the patient's general health, motivation, and their mobility. Patients who have continued obesity, high body mass index, diabetes, uncontrolled high blood pressure, or significant heart disease are not good candidates for surgery.
"But if a patient is basically healthy and does not have any of those issues, then most of them do pretty well," Maur says.
Maur requires every patient to undergo a complete screening (including a stress test) from their cardiologist and internist to make sure they are in satisfactory condition for surgery.
Maur is inspired by the late Ted Lockwood, MD. When the pioneering aesthetic plastic surgeon from Kansas City began presenting his early concept of the lower body lift to doctors across the country many years ago, Maur couldn't wait to start training on the new method. Not many practitioners were getting involved back then, he says. But today, it's becoming more and more popular among plastic surgeons, which Maur says is because it's a rewarding procedure to do.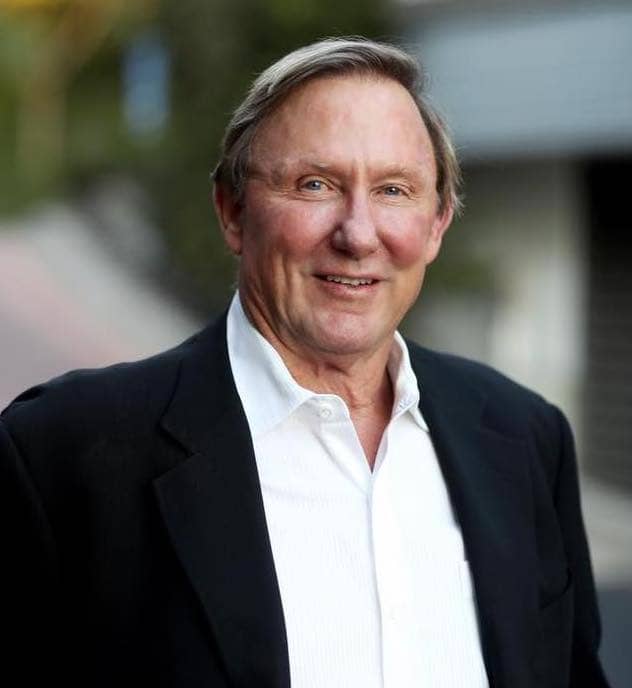 "I'm really fortunate to have become involved with this early on because I've grown with it. I have a strong-wide background—having done it for 25 years," he says. "I know what my limitations are, and I know what realistic expectations can be for myself and the patient. That's important."
There is an educational curve that is required to treat a patient who has experienced significant weight loss. For plastic surgeons who are interested in expanding their services to specialize in body contouring after weight loss, he recommends lectures and seminars that focus on the various techniques, particularly since so much of it continues to evolve. Then you should select the one procedure with which you feel the most comfortable.
To promote this specialized procedure to patients, Maur suggests external and internal marketing campaigns, as well as having staff members talk with patients about it. He says it's also helpful to liaise with bariatric surgeons in your area. That's a good way to not only obtain new patients but to also have a better understanding of all the nuances that are tied to the disease of obesity, he says.
"I've learned a lot about obesity throughout my experience over the years, and it's more than just a psychological inability to control your eating," he notes. "It's often difficult to control without surgical intervention. And there is a physiological cause of obesity that is related to social, hormonal, psychological imbalance."
As obesity rates continue to rise in the United States, Maur predicts that as people become more educated about body contouring treatments after weight loss, the trend will continue to grow.
Tonya Johnson is an associate editor at Plastic Surgery Practice.