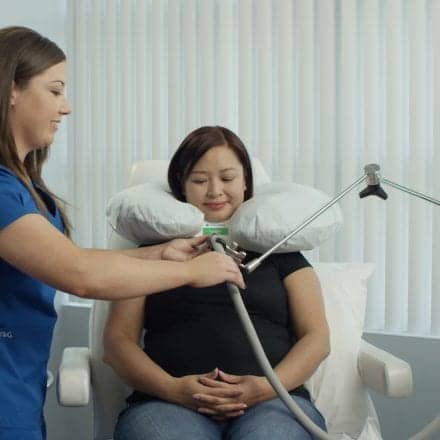 Zeltiq's CoolSculpting now has the US Food and Drug Administration (FDA)'s nod to go after double chins and other small pockets of fat.
The new expanded clearance paves the way for the introduction of the CoolMini™ applicator. The new applicator's size, shape, and curvature is designed to fit these small, problem areas. Patients may see results as early as 3 weeks, with the most dramatic results generally observed 1 to 3 months following treatment.
The submental region has become a hot target in recent months. CoolSculpting's new applicator joins the recently approved Kybella as well as many energy-based therapies aimed at the double chin. These minimally invasive methods now compete against traditional liposuction and face or neck lifting for market share.
The  CoolMini™ FDA clearance is based on data from a US pivotal clinical trial involving 60 male and female patients aged 22 to 65 years. In the trial, patients received one or two treatments in the area under the chin, each 6 weeks apart, resulting in an average of 20% fat reduction, which is in line with results achieved with other CoolSculpting applicators. Additionally, no significant adverse events were observed, and patients experienced little to no discomfort or downtime.
More than 500 CoolMini treatments have been performed to date as a result of pilot clinical work, clinical trials, and a controlled European launch in June.