The Virtual Health Partners app helps plastic surgeons stay connected with current and potential patients before, during, and after aesthetic procedures, says its CEO and co-founder.
By Tonya Johnson
Even in the hands of the best plastic surgeon, patients who undergo body contouring procedures can easily regain the weight and so again become dissatisfied with their appearance.
But there's a lot of inconsistent and unfounded messaging on social media platforms and the rest of the internet about how to lose weight, warns plastic surgeon Marguerite J. Bernett, MD, who has practiced for more than 20 years. To educate her patients properly, the medical director of Bellagio Aesthetics and Medical Spa in Irvine and Newport Coast, Calif, started offering the Virtual Health Partners (VHP) app almost two years ago.
VHP provides real-time virtual support for patients who are preparing for or have recently had an aesthetic procedure. According to VHP, 75% of patients who use the app complete more than 78% of their nutrition appointments (done virtually), versus traditional in-office nutrition appointments where adherence can be less than 30%.
VHP CEO and co-founder Jillian Bridgette Cohen says the app can be utilized as a marketing tool to drive revenue and also help practices stay connected with current and potential patients. The app launched in 2015 and Cohen says it's more relevant today due to social distancing requirements that may hamper in-person follow-ups.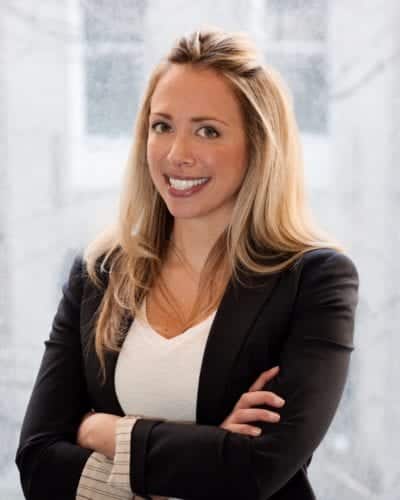 "It was developed to provide live virtual nutrition, lifestyle modification, and fitness, but the app is condition-specific," she explains. In addition to helping people stay on track with weight loss, the VHP software has been used by breast cancer patients receiving chemotherapy and recovering from breast reconstruction as well.
"There's a national network of plastic surgery centers and med spas that we work with, and we have over 60 plastic surgery practices who are live on the platform today," says Cohen, who has more than 15 years of experience in the medical industry, with a focus on the noninvasive weight loss space. "We met a lot of the plastic surgeons when they started offering the intragastric balloon surgery for weight loss, and our relationship has continued with them because they saw the value of the app, outside of just that one procedure."
What's more, the VHP app—available to patients on phone, desktop computer, laptop, or tablet—provides a platform for doctors to obtain new leads and to guide patients with weight management even before liposuction or other services. "By informing patients on how to improve their nutrition, how to manage their aesthetic procedure results, and how to really feel better, VHP has been a great resource and a great partnership for me and my patients," Bernett says. "As a practice, we've increased our own foundation of knowledge and learned how to best help patients understand how to guide their nutrition along with their self-care, as they are looking for self-improvement."
Bernett began using one area of the app, then expanded her practice's utilization of the tool over time. The VHP app enables patients to become more aware of their own habits, which may often work against their ultimate goals of maintaining proper weight, losing weight, or in some cases gaining weight, she says. "Because unless you're someone who is into science or who actually studies nutrition, most people are learning about health and wellness through various magazines or other outlets," Bennett says.
She typically introduces the software as a part of her patients' treatment plan during the pre-operative exam or through a separate consultation meeting with the patient consultant and a VHP local representative.
The Virtual Health Partners app gives plastic surgery patients access to:
an on-demand library of videos;
group meeting sessions;
one-on-one personalized sessions with dieticians and nutritionists;
a fitness and personal training coach; and
a behavioral/lifestyle management portal to address postoperative depression.
According to Cohen, more than 60% of plastic surgery patients continue with VHP beyond their recovery period because they like the recipes, meal plans, and fitness videos. "The nutrition content and component of healthy resources that we're providing ensures that patients receive the long-term results that they need," she says.
Setup for the VHP app is currently free. This includes staff training and marketing support to align with the specific clinical goals, content, and customization of VHP for each practice. For further information visit the Virtual Health Partners website.
Cohen says, "COVID-19 has brought us all back to valuing our relationships and communication more, and people are yearning for live touch points. That's not going away. The virtual platform is able to continue to do that. So that's a nice combination of in-office, and then staying in that communication mode and level of engagement with your patients."
Tonya Johnson is associate editor of Plastic Surgery Practice.