Participants at the 2021 Susan G. Komen More Than Pink Walk at Six Flags Great Adventure (Photo Credit: Susan G. Komen New Jersey/ Photographer Antoine Debrill)
Susan G. Komen, the world's leading breast cancer organization, commenced Breast Cancer Awareness Month with its signature annual fundraising event, More Than Pink Walk. 
Members of the breast cancer community across New Jersey and beyond came together to raise over $619,000 that directly benefits breast cancer research, patient care costs, and public policy action, according to a media release.

More Than Pink Walk was held this year as an in-person, outdoor event, at Six Flags Great Adventure in New Jersey. Due to ongoing COVID-19 concerns, individuals had the option to watch all the festivities from the comfort of their home, via Facebook Live.
Event Recap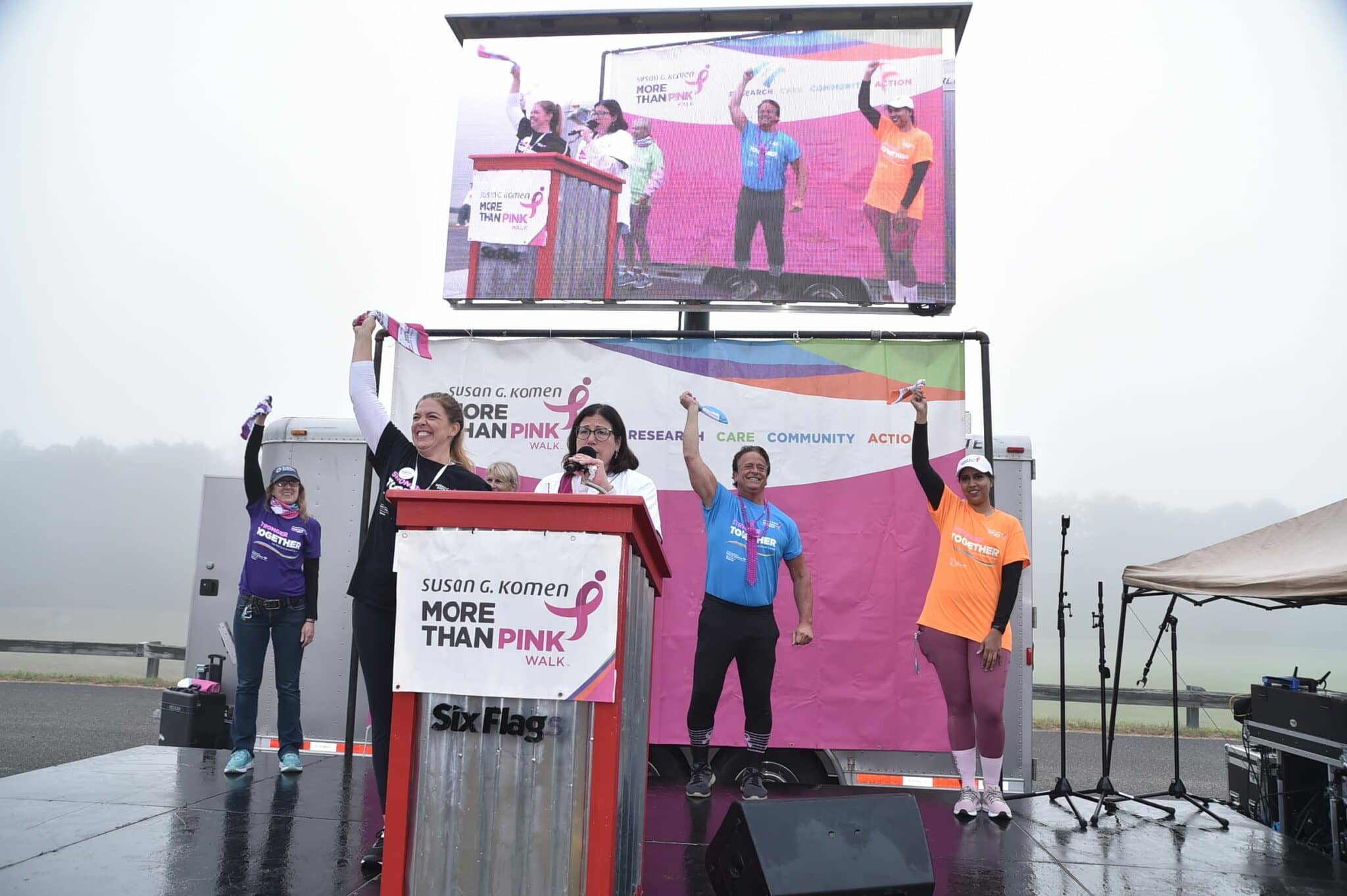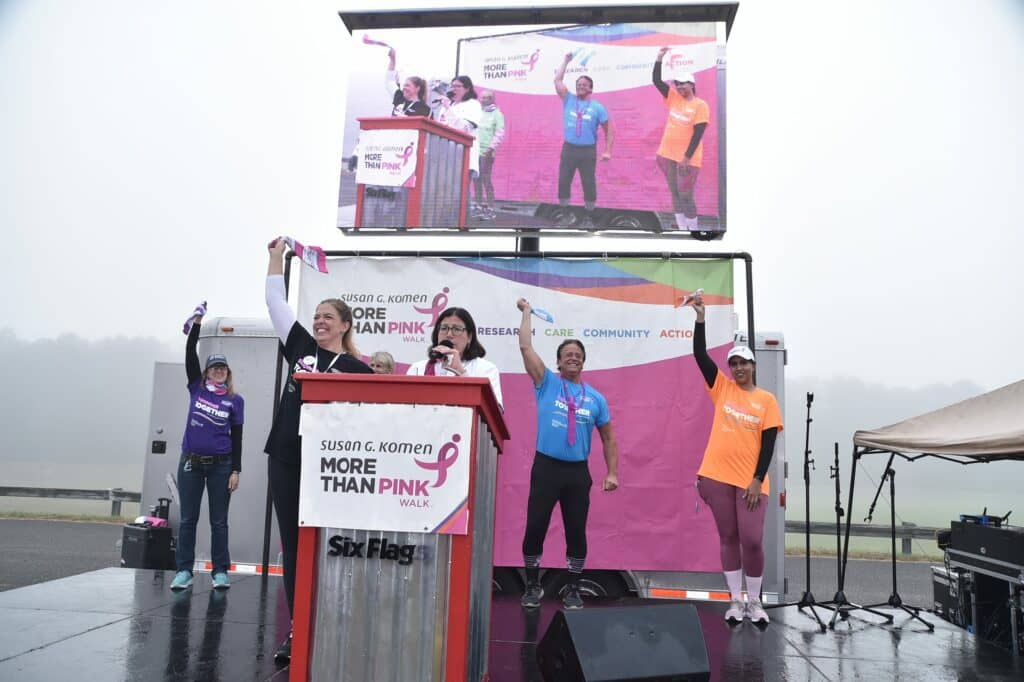 The day began with an opening ceremony that featured survivor testimonials, sponsor highlights, and a Q&A session between Komen researchers, patient navigators, breast cancer thrivers, and advocates moderated by Komen CEO Paula Schneider. Following the ceremony, everyone gathered over to More Than Pink Walk arches to begin the walk. Participants were able to complete a 1-mile or 2.5-mile route, that all traveled in different directions, to assist with minimized crowds and encourage social distancing.
There was also a virtual option that encouraged people to walk in their neighborhoods, local park or wherever they could safely gather with family, friends, and team members. They were also invited to participate in a variety of fun and interactive activities, using the New Jersey's ONE Community Experience Checklist.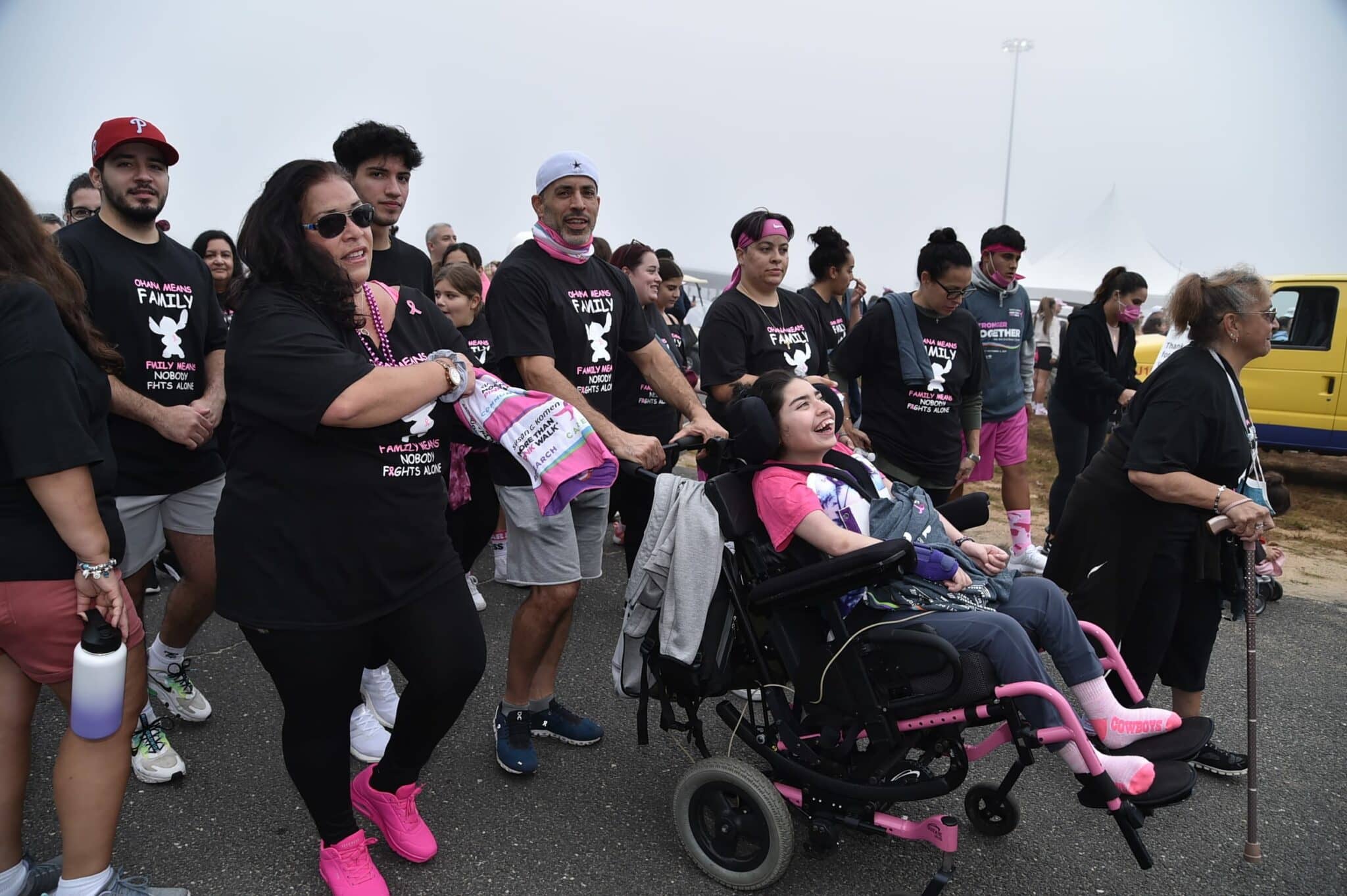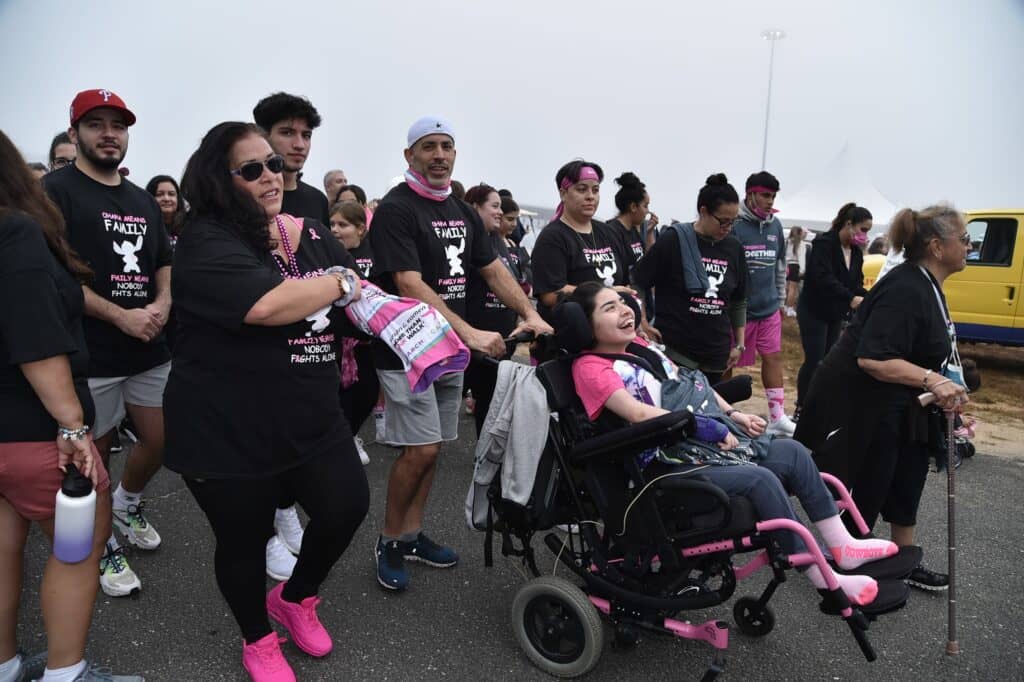 Throughout walk day, everyone helped the ONE Komen community create a one-of-a-kind photo mosaic, by uploading their photos to social media using the hashtags #ONEKomen and #MORETHANKPINKWALK.
"It was an incredible sight to see so many people, all connected by their commitment in the fight against breast cancer.  I'm so proud we were able to create a safe and comfortable event during this difficult time and raise monies to continue to support awareness and research for breast cancer."

— Suzanne Corson, State Executive Director of NJ, PA, WV & DE at Susan G. Komen
Every year, Susan G. Komen New Jersey More Than Pink Walk brings together a community of hope and compassion to raise funds to save lives from breast cancer. Funds raised support research investments, Komen's advocacy, and care costs of patients facing breast cancer today, ensuring everyone can get the care they need to live.
Sponsors for the event included Johnson & Johnson, Abbvie Thinks Pink, Hackensack Meridian Health, Shop Rite, RWJ Barnabas Health, Rutgers University and NJEA.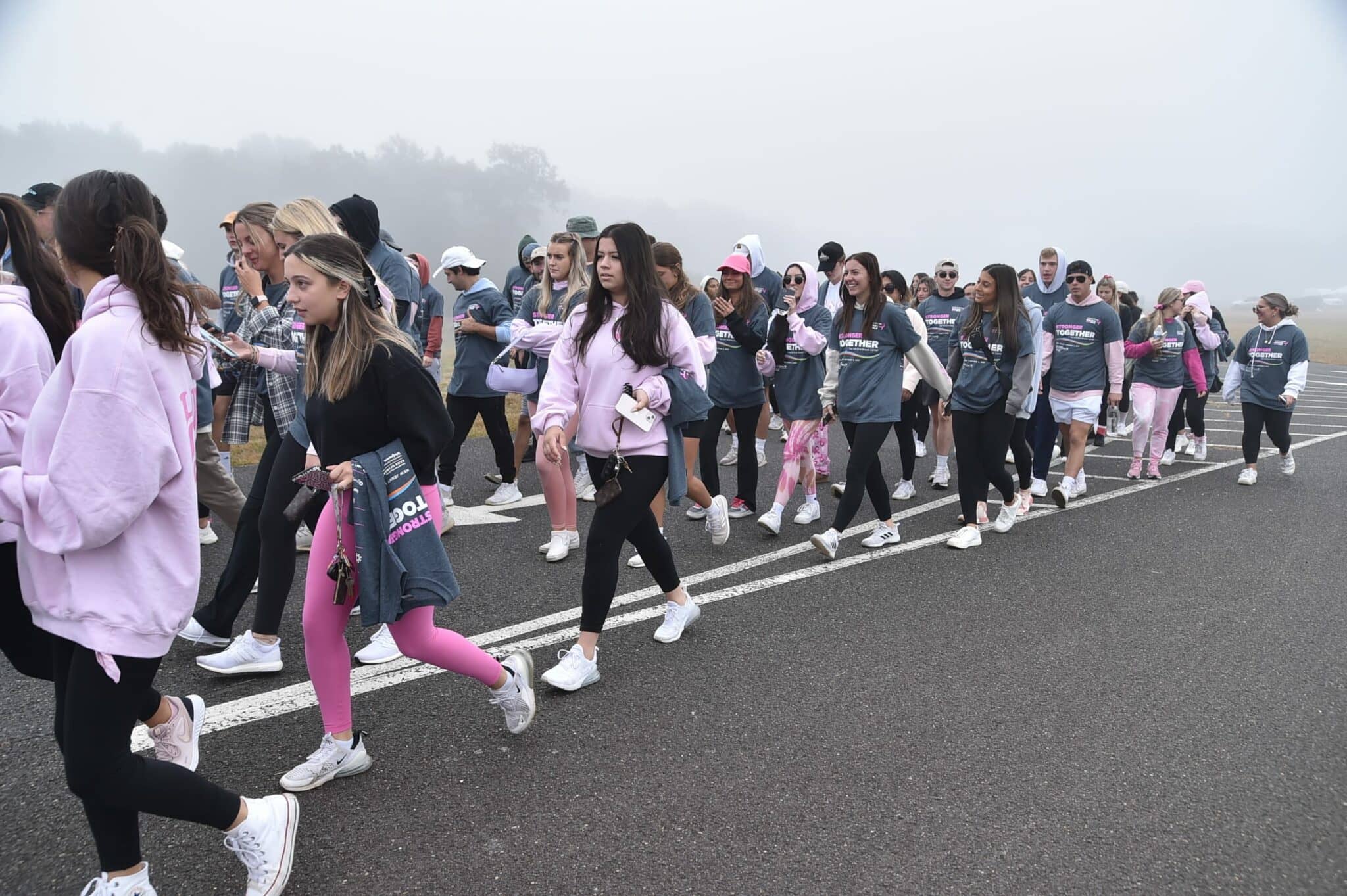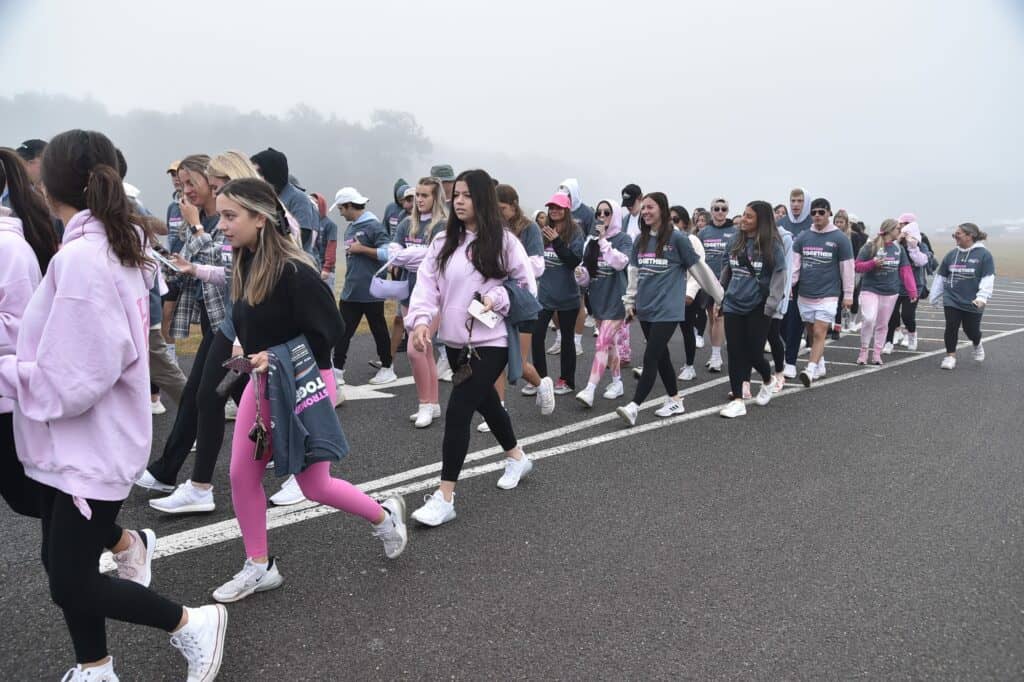 To date, Susan G. Komen supporters have helped to raise more than $2 billion to help fun research, education, screening, and treatment. 56% of Komen's research funding goes toward more effective treatments for those living with metastatic breast cancer. In the last 12 years, Susan G. Komen has invested an average of 80 cents or more of every dollar raised to mission programs, such as research, local access to care and screening services, financial assistance, and support programs. 

Teams and individuals still have time to donate and raise monies. The deadline is November 3, 2021, so continue to raise and continue to bring awareness to breast cancer research. Visit Susan G Komen for more information on all race/walk events near you and to donate. 

Pending health conditions, Komen intends to host 19 events in its More Than Pink Walk series in-person, although ways to participate in the program and connect with the community from your own home or neighborhood will remain for those who prefer that option, the release explains.
[Source: Susan G Komen New Jersey]