The US Department of Health and Human Services' (HHS) Office of the Surgeon General and the Centers for Disease Control and Prevention (CDC) have issued a national call-to-action on skin cancer prevention.
It comes on the heels of the US Food and Drug Administration's (FDA) final order calling for stricter regulations of indoor tanning devices and a strong recommendation against the use of tanning beds by minors under the age of 18.
Specifically, the new HHS/CDC call-to-action highlights the increasing concerns about the use of indoor tanning devices, recommending: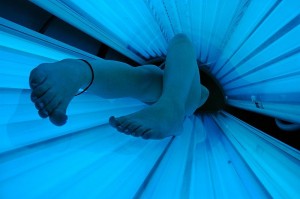 • Continued research on indoor tanning trends and behaviors;
• The development of more messaging alerting the public about the dangers associated with indoor tanning;
• Increased enforcement of existing regulations on indoor tanning; and
• Improved warning labels on indoor tanning devices.
The call-to-action also recommends everyday preventive steps, such as:
• Wearing protective gear (such as a hat, sunglasses, and other protective clothing);
• Seeking shade; and
• Using a broad-spectrum sunscreen with a sun protection factor (SPF) of 15 or higher to protect exposed skin, especially during midday hours.
FDA Commissioner Margaret A. Hamburg issued a statement lauding the new call-to-action. She also highlighted some significant wins by the FDA and other stakeholders in recent years. In 2011, for example, the FDA made changes to help consumers buy and use sunscreen. Consumers now see accurate labels that may include "broad spectrum" claims and water resistance claims (how long a sunscreen remains effective while swimming or sweating).
Currently 11 states have banned the use of indoor tanning beds for minors since October of 2011.