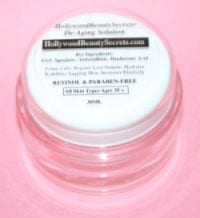 DE-AGING SOLUTION
Hollywood Beauty Secrets, Los Angeles, has released De-Aging Solution, which features Epidermal Growth Factor (EGF), with super hydrators and antioxidants that address these skin issues: sagging and thinning skin; loss of volume in the face; and lines, wrinkles, and dehydration caused by aging and hormonal changes.
De-Aging Solution offers the maximum percentage of EGF in a topical cream. EGF combines 53 blocks of protein that penetrate and bind cells of the dermis and epidermis. This restores the skin's density, helping to regain lost volume in the face and accelerating the formation of thicker, firmer, and younger-looking skin.
Private labeling is available. No limits are required
Hollywood Beauty Secrets
(877) 568-4727
www.hollywoodbeautysecrets.com
---
TOPIX ACNE SPRAY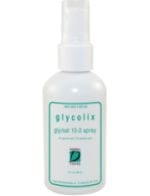 Topix Pharmaceuticals Inc, West Babylon, NY, introduces Gly-Sal Acne Body Spray, a medicated spray formulated for oily and acne-prone skin, perfect for treating chest and hard-to-reach back acne. Gly-Sal Acne Body Spray's formula provides an optimal combination of premium-quality acne-fighting ingredients. The Topix' Gly-Sal acne line uses a complex blend of pharmaceutical-grade ingredients and natural botanicals, which soothe, hydrate, condition, and protect the skin. Gly-Sal Acne Body Spray is saturated with the proven acne fighter Salicylic Acids USP 2%, which targets comedones and problematic skin. The product also contains Ultra Pure Glycolic Acid in 5% and 10% strength levels, which exfoliates the treated area to provide ultimate results. Delivered in a nonstaining spray base, this unique formula penetrates through the oils in the follicles, allowing accelerated removal of dead skin cells, dirt, and debris, and reduces the number of papules, pustules, and comedones.
Topix Pharmaceuticals Inc
(800) 445-2595
www.topixpharm.com
---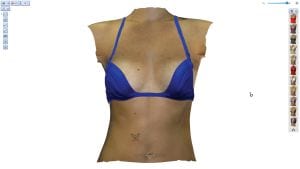 3D VIRTUAL CLOTHES SIMULATOR
Crisalix, Lausanne, Switzerland, introduces e-Stetix 3D Mammo, a new version of its postprocedure simulation technology integrating the firm's unique 3D virtual clothes simulator. The new "wardrobe" feature takes patient consultation to yet a new level, according to the company. Every patient considering breast augmentation wants to know how she will look, nude or dressed, out for the evening or in for the night. Only e-Stetix's 3D Mammo simulation program now satisfies every patient's desire to imagine how she'll look after her plastic surgery, in clothes for any occasion.
Crisalix SA
www.crisalix.com
---
AZELAIC ACID CREAM FOR PHYSICIAN DISPENSING
Azelaic acid is a potent cosmetic ingredient that is well-known for its beneficial effects on the skin. Epikinetics Pharma LLC, Los Angeles, has released Aza Clear™ (azelaic acid plus niacinamide cream) for physician office dispensing. Aza Clear employs SynergyE™, a proprietary cosmetic vehicle that allows azelaic acid to be complexed with niacinamide in a completely water-based and emolliating cream. Safe for all skin types, Aza Clear is free of propylene glycol, fragrance, alcohol, and colorant—a first for any azelaic acid product. It is available in 1.7-ounce day or night cream in an airless pump and jar.
Epikinetics Pharma LLC
(888) 261-2056
www.azaclear.com