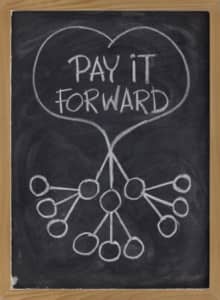 CareCredit donated more than $210,000 to charitable organizations nationwide in 2014.
The grants span six healthcare professions to help low-to-moderate income households in the United States obtain necessary care, including a donation to the Plastic Surgery Foundation Breast Reconstruction Awareness (BRA) Fund so that uninsured or underinsured women have access to breast reconstruction.
CareCredit began working with Camp Discovery, a summer camp for children with chronic skin conditions, taught by counselors with the same conditions. This support will enable more children to enjoy camp and participate in fishing, swimming, horseback riding, and other experiences.
On the dentistry front, CareCredit continued its 8-year commitment to Give Kids A Smile, helping fund dental education, screening, and treatment events across the country for school-aged children. Two CareCredit leaders were also recognized in 2014 for their contributions to the dental profession by the American Dental Association Foundation. Cindy Hearn, vice president of branding and communications, received the Steven W. Kess Give Kids A Smile Corporate Volunteer Award, and Bete Johnson, vice president of business development, was the recipient of the inaugural Linda Miles Spirit Award.
For the third year, the company also supported the American Optometric Association Foundation's InfantSEE Program to provide vision assessment for infants and children up to age 4. Additionally, CareCredit began working with OneSight, a global vision care nonprofit sponsored by Luxottica, through a grant to help it continue its efforts to provide free eye exams and glasses to underserved children.
CareCredit once again supported Canine Companions for Independence to enable more children and their families to attend training courses with their assistance dogs.
For more information on CareCredit's Caring Communities Program visit www.carecredit.com/caring-communities.