And they're safe.
Very safe, actually. In fact, minimally invasive cosmetic procedures such as injections are nearly risk-free, according to a new study in JAMA Dermatology.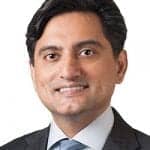 Previous studies have been small and retrospective, but in the new report, researchers led by Murad Alam, MD, a professor of dermatology at Northwestern University Feinberg School of Medicine and a physician at Northwestern Memorial Hospital in Chicago, reviewed more than  20,399 procedures performed by 23 board-certified dermatologists at eight centers across the country, prospectively, during a 3-month period per center, staggered over 9 months to adjust for seasonal variation.
Minor complications, such as bruising, swelling, redness, bumpiness, or skin darkening, occurred in less than 1% of patients. There were no major complications seen in the study. Complication rates for fillers were 0.52%, which was slightly higher than for energy devices and neurotoxins.
"The message for patients is that if you are thinking of getting one of these procedures, you are not indulging in something drastic or high-risk," Alam said in a news release. "The take-home is these procedures are very safe and can be mixed and matched to give the individual a significant cosmetic benefit, rather than getting one big cosmetic procedure that might be risky."