Suzanne Kim Doud Galli, MD, PhD, FACS, reimagines Asian blepharoplasty | Plastic surgery Practice June 2014
By Denise Mann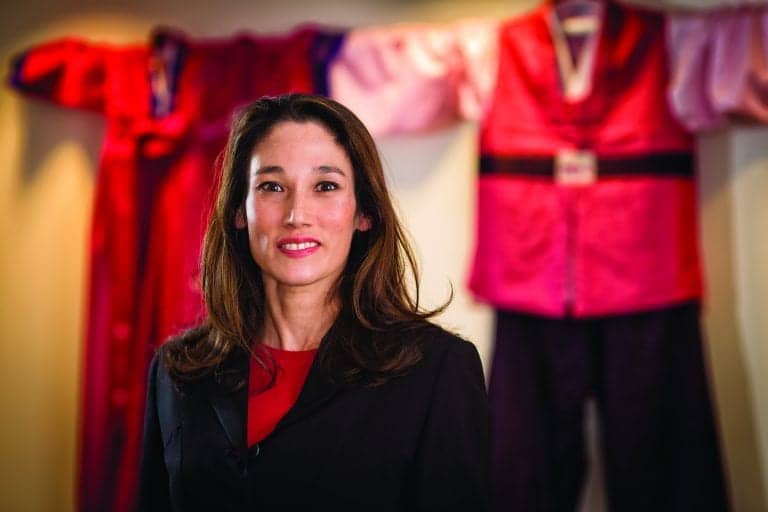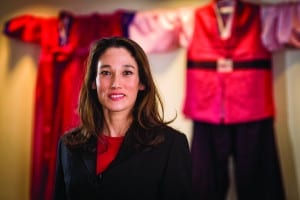 KPOP is changing the entire landscape of South Korea. It's not just about music anymore, either. KPOP, which is short for South Korean pop music, is more than that. This electro-dance genre has sired a whole pop culture movement that is changing everything from how South Koreans talk to one another and what they wear, to what they look like or aspire to look like.
Just as the Kardashian sisters, J-Lo, and Beyoncé are credited with the rise in buttock augmentation procedures in the US, the KPOP movement and its breakout stars are inspiring plastic surgery en masse. Instead of bigger buttocks, South Koreans want wider eyes and a higher, thinner nose with more definition.
"It used to be that it was a secret if you had your eyes done, but thanks to KPOP, Asian women know what they want and are not afraid to ask for it. They come in saying, 'I want a five-millimeter crease,'?" says Suzanne Kim Doud Galli, MD, PhD, FACS, a facial plastic surgeon in Reston, Virginia, and an advocate for Korean American women. As a result, "everyone in South Korea looks like Korean movie stars, but no one really looks Korean anymore," she says.
Rumor has it that some South Korean surgeons are becoming so adept at these facial surgery procedures that their patients need government identification to prove who they really are if they came from neighboring China or Japan for a little work. There's even a new show in South Korea, Back To My Face, in which people with plastic surgery have more work done so they can look like they did before plastic surgery.
Doud Galli has done a lot of clean-up work on Americans who have traveled to South Korea for blepharoplasty or rhinoplasty, and this revision work has changed her surgical approach to primary Asian blepharoplasty. She will be presenting her findings and demonstrating the new technique at the Vegas Cosmetic Surgery 2014 meeting. Doud Galli performs a mini brow lift through the eyelid incision at the same time as blepharoplasty. "If you just create a crease or multiple creases, eyelashes can get inverted, but if you adjust the eyebrow height, you get a better result."
Importantly, there is no one-size-fits-all Asian blepharoplasty. "You can't do the same operation on everyone. There are many nuances," she says.
EYE-OPENING TREND
These procedures are not about Westernizing the Asian eye. "They don't do it to look white, they do it to look better. Maybe their sister has an eyelid crease and they didn't," she says.
It used to be clandestine and home-grown, similar to the way American women would stuff their bras before implants became acceptable. "There are so many things that Asian women go through to try to make their eyes look a certain way.
"Some Asian women would use double-sided tape to make their eyelids wider," she says. "Some used bobby pins to train their eyes to form a crease."
Clyde H. Ishii, MD, FACS, LLC, a plastic surgeon in Honolulu and the author of a recent study on factors affecting the success of Asian plastic surgery in Plastic and Reconstructive Surgery—Global Open, agrees. "The doctor needs to carefully listen to the patient's desires as to the final outcome," he says. "One patient may want a certain look, while another patient may desire a much different result."
The popularity of Asian facial plastic surgery procedures is due to a number of factors, Ishii adds. "Asians make up about 60% of the world's population. In addition, Asians and Latin Americans make up the majority of people immigrating to the US. Asians, like many races, are affected by Western concepts of beauty," he says. "Men and women undergoing Asian blepharoplasty seek to enhance their appearance while maintaining their ethnicity," he says. "They don't want a total Western look (tall superstarsal folds), since that may make them appear gaudy or out of sync with their culture."
Agreeing with Doud Galli, he adds, "They don't want 'Western eyes,' but want to enhance their appearance by taking on certain subtle elements of the Western eyelid."
Rhinoplasty is second only to blepharoplasty among Asian patients.
Doud Galli also performs revision Asian rhinoplasty on patients who have had nasal implants placed in South Korea, and then started to experience complications once they headed back to the states. In these cases, she often removes the implant.
Another reason for the increase in Asian plastic surgery is that plastic surgery, in general, has become more accessible and affordable, Doud Galli adds. "There was a time that it was only for Jackie O, but now men and women opt for surgery because they want to work longer and stay in the game," she says.
ROLE MODEL
About one half of Doud Galli's facial plastic surgery patients are Asian Americans, but all of her extracurricular advocacy efforts are devoted toward this community. "As an Asian American woman, I have felt the call to duty in representing my fellow Asian American women on different boards. I also feel the call to galvanize other Asian Americans to become more actively involved in their communities, in service, and in philanthropy," she says.
She last visited South Korea in 2012 as part of Kowin DC, an international organization for Korean women started by the Korean Ministry of Gender and Equality, and had the opportunity to meet with the then first lady (wife of President Lee Myung-bak) for tea.
Her advocacy work on behalf of Korean Americans also involves drawing attention to specific health disparities that affect Korean Americans. "They are at greater risk for gastric cancer, but endoscopy screenings are not covered," she says.
Much of her efforts are aimed at encouraging representation at the federal and state levels so that these issues are addressed.
And she has made some inroads on other issues that are important to this population. "People who are legal and could vote didn't have assistance at polls, but now there is language assistance at polls."
There is always more to be done, which is where her mentoring comes in. "It has become my personal mission to encourage volunteerism and serve as a mentor for Asian students—whether as a doctor and scientist or as a philanthropist and activist."
Doud Galli has strong views about the importance of education, but the mother of three is decidedly not a tiger mom. "I praise when they do well and try to keep it real, but I am not a tiger mom." She is also a founding member and board member of the Jade Philanthropy Society, which encourages local philanthropy by Asian Americans in the Washington, DC, metropolitan area and helps nurture Asian American nonprofit leaders and philanthropists. "I have used my visibility as a surgeon in the community to talk about a lot of things," she says.
And it's a two-way street. Her Korean American roots have also helped to advance the specialty of facial plastic surgery.
Denise Mann is the editor of Plastic Surgery Practice. She can be reached at [email protected].
Original citation for this article: Mann, D. Easy on the eyes: Suzanne Kim Doud Galli, MD, PhD, FACS, reimagines Asian blepharoplasty. Plastic Surgery Practice. 2014; June: 12-17.