[gate width="500″]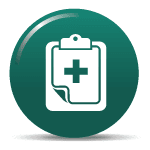 [/gate]
As many as one third of physicians who currently use an electronic medical record (EMR) system report that they are dissatisfied with it for several reasons, including lack of specialty functionality or inadequate vendor support.
Still, deciding to switch to a new EMR system is a major decision, and can be overwhelming especially after all of the time and money involved in implementing the current system.
If your EMR is out of date and not able to accommodate your practice's needs or workflow, a new system can dramatically improve productivity, increase revenue, and enhance the patient's experience.
In this white paper, Modernizing Medicine, a cloud-based, specialty-specific EMR system, will help you to rate and compare your current EMR system to see if it is the right time for an upgrade.  In addition, it also provides a script of questions to ask when researching a new EMR system and EMR vendor so that the system chosen best suits your practice's needs.
Find out more about the options available at Modernizing Medicine, call (561) 880-2998 or visit www.modmed.com