The FDA issued a proposal to increase consumer awareness of tanning bed risks, but stopped short of banning them for those younger than 18, as an advisory arm recommended.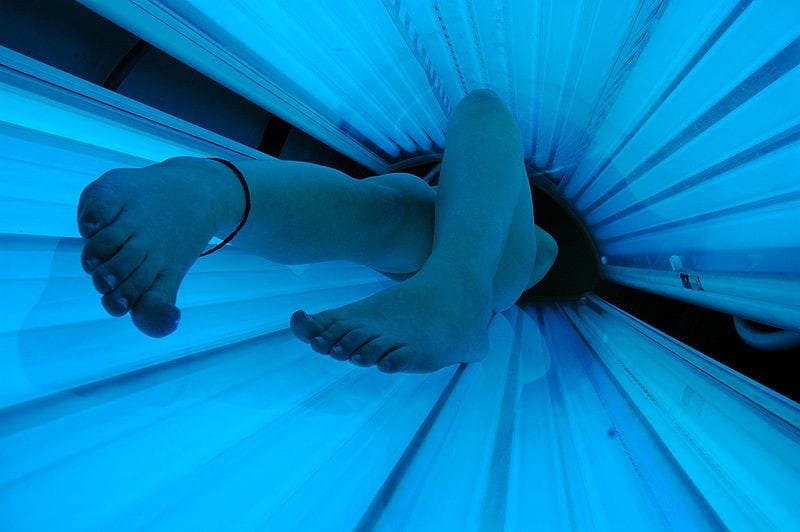 If finalized, the proposal would reclassify sunlamp products and require labeling that warns young people not to use them. The proposed order does not prohibit the use of sunlamp products by those under the age of 18. As a result, some argue that it doesn't go far enough.
[removed]The order[/removed] would reclassify sunlamp products from a low risk device (class I) to a moderate risk device (class II).
"Using indoor tanning beds can damage your skin and increase your risk of developing skin cancer," says FDA Commissioner Margaret A. Hamburg, MD, in a news release. "The FDA's proposed changes will help address some of the risks associated with sunlamp products and provide consumers with clear and consistent information."
Onus May Fall on Manufacturers
If the order is finalized, manufacturers would have to submit a pre-market notification (510(k)) to the FDA for these devices, which are currently exempt from any pre-market review. Manufacturers would have to show that their products have met certain performance testing requirements, address certain product design characteristics ,and provide comprehensive labeling that presents consumers with clear information on the risks of use. The FDA will take comments on the proposed order for 90 days.
The American Academy of Dermatology Association (AADA) applauds these actions. "The AADA supports the reclassification of indoor tanning devices and the placement of additional restrictions on indoor tanning. We applaud the FDA for taking this important first step," says AADA Dirk M. Elston, MD. "However, we recognize that there is still more work to be done to protect the public from these dangerous devices. The AADA urges the FDA to prohibit the use and sale of indoor tanning devices for minors under the age of 18."
Elston adds: "the risk of developing melanoma increases by 75 percent for individuals who have been exposed to UV radiation from indoor tanning, and the risk increases with each use, and 2.3 million teens tan indoors in the United States annually. Therefore, restricting teens' access to indoor tanning is critical to preventing skin cancer. As medical doctors who diagnose and treat skin cancer, dermatologists are committed to reducing its incidence and saving lives. We will continue to communicate to the FDA the need for stricter regulations on the use and sale of indoor tanning devices for minors under the age of 18."