Plastic Surgery Practice August 2014
In honor of hair loss awareness month, August's Hot Stuff highlights four tools that are helping physicians better address hair loss among the 80 million people in the United States with hereditary thinning or baldness.
Hair You Go
It's notoriously hard for patients to imagine how they will look after hair transplantation, but the new ARTAS Hair Studio™ from Restoration Robotics takes the guesswork out of this equation. The software is a photography-based, three-dimensional modeling tool that allows physicians to share their vision with patients while receiving real-time feedback. The software generates the model on a touchscreen tablet using patient photos. Physicians can customize a recipient-site pattern design—changing hairlines, hair location, distribution densities, and growth directions based on patient preferences. For more information, visit www.artashair.com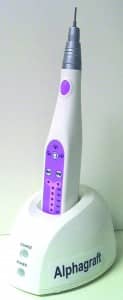 Your New BFF
A to Z Surgical's Alphagraft FUE device is a hair transplant surgeon's BFF. The cordless, motorized device is replete with color-coded punches for easy identification and a rechargeable handpiece. It sells for $3,495, but it is also available to rent for $350. Learn more at www.atozsurgical.com or call (800) 843-6266.
Hair Transplantation 2.0
Many hair transplant surgeons will say that the advent of follicular unit extraction (FUE) was the game change that propelled hair transplants into the mainstream, and NeoGraft's follicular unit harvesting certainly helped aid the ascent.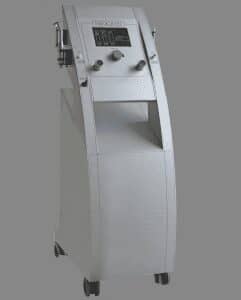 The unit provides the same natural-looking result seen with FUE grafts minus incision, sutures, staples, and scars. Using "no touch" implantation technology, the unit extracts complete individual hair follicles, which are then immediately transplanted to the selected areas of the scalp via pneumatic pressure. For more information, visit www.iNeoGraft.com or call (972) 219-5600.
Sneak Peek!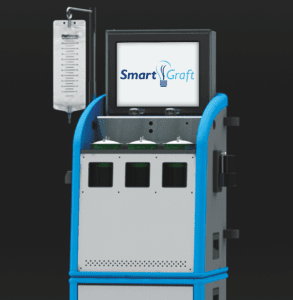 Vision Medical Inc's SmartGraft is slated to be the new kid on the hair restoration block. The FUE device may harvest grafts more efficiently and quickly than available technology. It also keeps grafts moist and robust prior to implantation. A touchscreen allows physicians to control and monitor the punch rotation, suction strength, illumination, irrigation of surgical field, and other factors known to affect transplant outcome. The unit is expected to be released in October 2014. Learn more at  www.SmartGraft.com
Have a hot product that must be on PSP's radar? Contact Amy Di Leo at adileo@allied360.com.
Original citation for this article: Di Leo A. Hot stuff. Plastic Surgery Practice. 2014;(8),32.