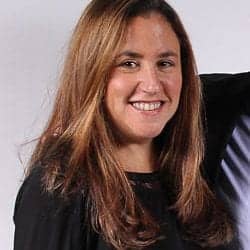 By Denise Mann
I am fortunate enough to have seen Lin Manuel-Miranda's Broadway show, Hamilton, two times and counting. I'm obsessed in a way I haven't been since I first saw Rent on Broadway 20 years ago. This hip-hop musical was inspired by historian Ron Chernow's 2004 biography Alexander Hamilton. I'm not a history buff, but I can relate almost anything back to Miranda's re-telling of Hamilton's poignant story.
I'm not going to use this space to call for a return to the post-American Revolution ideals of beauty (although this could be quite a lift for the "corset lift"). Still, there is a lot that a cosmetic surgeon (or really, anyone) can take away from this tale.
When a young Hamilton first meets Aaron Burr (the frenemy who will eventually take his life in that notorious duel), Burr tells the overeager and scrappy Hamilton to "talk less, smile more." I hear a lot about the importance of credentialing a physician, and see these attempts clumsily jackknifed into website or marketing copy. Some staff members have lost their jobs because they did not credential the doctor enough when a new patient requested a consult over the phone.
Yes, patients want to know they are in the best possible hands. That said, credentialing should not supersede connecting. This involves asking questions, listening to the answers, and providing thoughtful responses instead of merely positioning yourself or your physician-in-chief as the one and only and pushing a signature procedure over and over again. Instead, ask patients why they are here. Let them tell you what bothers them before telling them what you can do. Good listening skills will help you or your staff uncover what your patients really want and will help you build a relationship.
Another big number in Hamilton is "My Shot." Hamilton, an immigrant and orphan who went on to become a Founding Father of the United States, didn't want to miss his chance to make something of his life. (Ultimately, he did throw away his shot, reportedly shooting in the air when Burr shot him in the heart on July 11, 1804, but I digress.)
We all sit in the same lectures about the importance of developing long-term relationships with patients—especially now that aesthetics is in danger of becoming commoditized. Getting patients in for Botox in their 30s and keeping them throughout their life cycle (ie, patient retention) is the single best way to maintain and grow your practice. You have one shot to make that good impression/connection. Use it by talking less and listening more. Smiling can't hurt, either (see page 14).
Don't throw away your shot. And, of course, if you have the chance to see Hamilton on Broadway, do it.