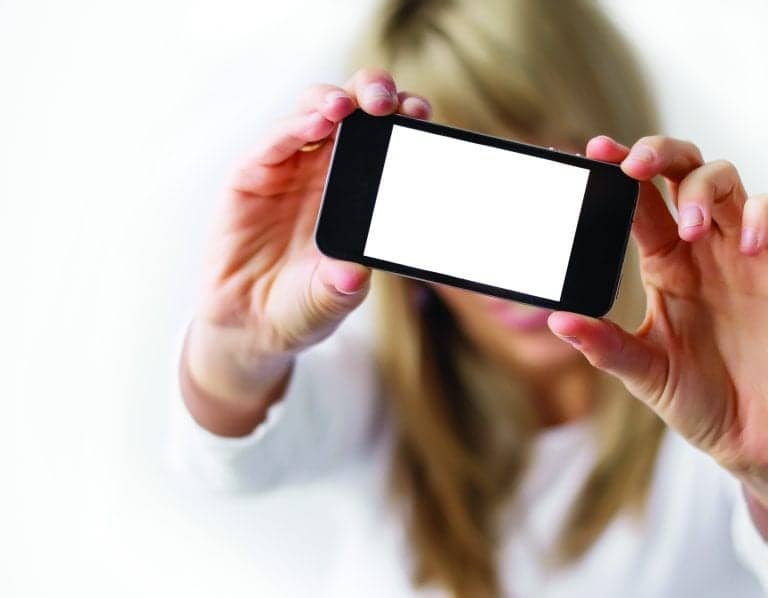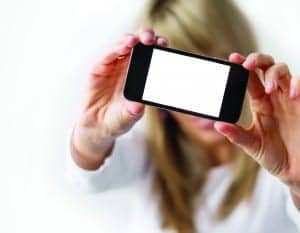 April 2014 Plastic Surgery Practice 
By Denise Mann
"Selfie" is more than just the word of 2013. It's bigger than that. It hasn't just made our vocabulary more annoying; it's actually causing a shift in our collective behaviors.
The latest statistics by the American Academy of Facial Plastic and Reconstructive Surgery suggest that one in three facial plastic surgeons report an uptick in the number of patients requesting procedures because they are "more self-aware of looks in social media," including selfies.
I'm living proof that this is a real phenomenon.
Backtracking a bit, I've always looked much younger than my years. I was carded at bars, movie theaters, casinos, and anywhere else you needed to be 21 well into my 30s. People were always quick to tell me how lucky this made me and how I would appreciate it one day, but when you are 22 and want to play blackjack on vacation, it's not cool.
That was then. Nobody has asked to see my driver's license in years save for airport security. I am not someone who spends countless hours looking in the mirror, either. Never have been. So how did I realize I was starting to look my age? My two young sons love taking selfies on my smartphone to post on Instragram, Facebook, and the like.
These images captured more than just spontaneity and love, but also the unrelenting effects of gravity on my lower face, and the No 1 over my
left eye (I never got the 11). "Tagging" takes away any hope of anonymity,
and, given the number of Facebook acquaintances I have, (including exes),
I panicked.
Professional photos can hide anything—a ruddy complexion or coffee-stained teeth. This is not true with selfies. You may be able to adjust the lighting and add a fancy border, but what you (and everyone else in your network) sees is who you are.
So I opted for Botox layered with Belotero and Juvéderm to paralyze that pesky No 1 (It worked!), and Juvéderm Voluma and Ultherapy to fight the effects off gravity and rebuild my dwindling collagen supply. So far that's it, but it's a slippery slope and one that I would have avoided for at least a few years if it were not for those selfies…
Original citation for this article: Mann D. "Selfie" awareness. Plastic Surgery Practice. 2014; April 6.