LIGHT BRIGHT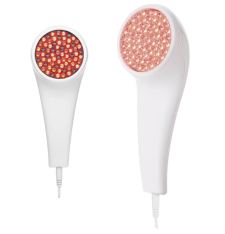 DIY facial rejuvenation treatments are all the rage, and LightStim for Wrinkles is quickly becoming your patients' BFF. LightStim is an FDA-cleared light-emitting diode (LED) device that can complement any and all in-office procedures. The handheld device reportedly reduces fine lines and wrinkles, with improvements visible in 2 months. LightStim is used 5 to 6 days per week for 3 minutes per treated area. Amber, red, and infrared wavelengths help boost production of collagen and elastin, reduce pore size, and allow the skin to retain its moisture. LightStim for Wrinkles retails for $249 at www.lightstim.com and in some high-end cosmetic stores.
---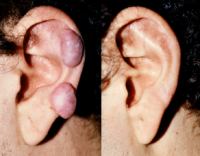 SCAR WARS
A one-time scar-freezing treatment promises to reduce or eliminate keloid and hypertrophic scars. CryoShape LTD's CryoShape™ debuted this summer at the Aesthetic Plastic Surgery / Anti-Aging Medicine: The Next Generation Symposium in New York City.
The new product freezes scars from the inside out, penetrating the deep tissues that are often out of reach of other scar-treatment methods. CryoShape uses an intralesional cryoprobe to freeze and thaw deep scar tissue. This allows for enhanced destruction of fibroblasts while blocking further blood circulation in the unwanted tissue. Pigment cells within the skin are not destroyed during treatment. As a result, rates of pigment loss post-treatment are significantly reduced. CryoShape is now available in North America under license to CryoShape LTD.
---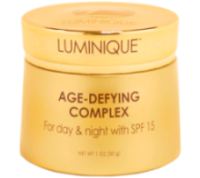 THIS THING OF OURS
The new season of VH1's hit reality show Mob Wives hasn't even started yet, but Luminique, the product line created by New York City plastic surgeon Michael Fiorello, MD, and his partner, Karen Gravano of Mob Wives fame, is already getting a lot of buzz. (Gravano's dad is Salvatore "Sammy the Bull" Gravano, a former underboss of the Gambino crime family.)
Patients are reportedly wild about Luminique™ Age-Defying Complex, a moisturizer that comprises the Trisome Plus Complex system of marine water enzymes. The product can be used by day or in the evening, and is paraben-free with a sun-protection factor of 15. A 1-oz container retails for $48. For more information on the Age-Defying Complex or the rest of the skin care line, visit www.luminique.com.
---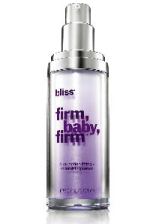 PURE BLISS
Bliss's new baby — Firm, Baby, Firm Dual-Action Lifting + Volumizing Serum — is sure to make a splash with consumers this Fall. The serum combines gardenia phyto stem cells plus cell-targeting peptides in an aloe-based formula to soothe, plump, and lift the aging face. The product launches in September, and a 30-mL/1-oz container will retail for $75.
---
BOTANICAL CREAM
VitaMedica Corp, Manhattan Beach, Calif, introduces its new Recovery Cream, a topical botanical cream that helps to reduce postprocedure bruising and swelling. Recovery Cream complements the comprehensive Recovery product line that VitaMedica has offered to aesthetic practices and medical spas for more than a decade.
The active ingredients in Recovery Cream include Arnica Montana and vitamin K. It is also formulated with a number of botanicals to restore damaged tissue, such as Phytosome®, an ingredient produced by Indena SpA that reduces vascular permeability, edema, and swelling. Vitamin C ester, hesperidin, horse chestnut, comfrey, and grape seed extract strengthen capillaries and improve microcirculation to injured tissue.
ANY NEW PRODUCTS ON YOUR RADAR?
Got a must-have hot product we need to know about? Let us know. We can be reached at [email protected]