Preliminary animal data suggest that the VitaSuture Wound Management Systems (VWMS) provides speedier suture absorption with a lower risk of inflammation than currently available sutures. The data was released by Worchester, Mass-based product developer VitaThreads LLC.
A Common Thread?
Using a propriety fibrin microthread technology, Vitathreads are about the width of a human hair, and composed of collagen, fibrin, and other biologic materials. The microthreads can be braided into cable-like structures that mimic natural tissues. The threads, when seeded with varying cell types, can be used as scaffolds for wound healing and skeletal muscle regeneration, among other purposes. VitaThreads plans to target the cosmetic surgery market first.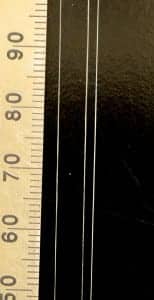 The company announced that the sutures met a primary endpoint of incisional closure and secondary histological endpoints in preclinical in vivo animal studies. In the study, which was conducted in a rat skin incision model system, VWMS demonstrated successful closure of evaluated wounds with no device-linked complications, complete absorption of the suture material within 14 days, and minimal histological evidence of inflammation as compared to controls. There was less accompanying fibrosis and inflammation in suture absorption and wound healing among VWMS-treated subjects than controls. Mechanical testing demonstrated superior break strength to conventionally employed absorbable sutures by as much as 2x.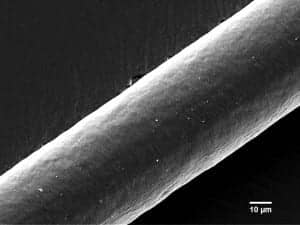 VitaSuture is typically absorbed within a few weeks instead of months seen with current absorbable sutures. As a result, the body is able to return more quickly to a natural state without the complications associated with long suture persistence in situ.
"Given the lack of innovation in the field of suture materials for many years, VitaSutures are unique with features of speedy absorption without significant tissue interaction. Quite certainly, this will translate into improved healing of the wound, will decrease suture-related complications with an ultimately better cosmetic outcome," says Frank P. Fechner, MD, a clinical instructor at Harvard Medical School in Boston,  in a news release. "In facial plastic surgery, I expect VitaSutures advantages to first make a difference in blepharoplasty (eyelid lift) and facelift surgery."