By Denise Mann, Editor of PSP
Forget hemlines, lipsticks, and other market indicators. Cosmetic surgery, and our collective uptake of it, is among the latest ways to judge which way the economy is going. If plastic surgery procedures are on the up, than the economy must be, too. Correct?
Not so fast. The 2012 statistics from three major medical societies—the American Society for Aesthetic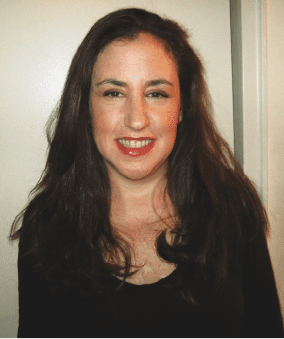 Denise MannPlastic Surgery (ASAPS), the American Society of Plastic Surgeons (ASPS), and the American Academy of Facial Plastic and Reconstructive Surgery (AAFPRS)—all show that elective cosmetic procedures are trending upward and that people in the US are spending on Botox, breast augmentations, and lipo again, but what this most likely means is that consumer confidence and acceptance of plastic surgery is soaring and will likely continue to do so in a bullish or bearish economy.
The latest numbers from the ASAPS show that Americans spent almost $11 billion on cosmetic procedures in 2012. This same data also shows that more than 10 million cosmetic surgical and nonsurgical procedures were performed by physicians in 2012. Overall, cosmetic surgical procedures increased by more than 3% in 2012, with almost 1.7 million procedures, while minimally invasive procedures increased by more than 10% in 2012, with almost 8.5 million procedures.
At press time, the ASPS had only released its topline 2012 results, but things appear to be on the up by its count, too. Cosmetic surgery procedures are up 5% since 2011, and this increase was largely driven by demand for minimally invasive procedures, according to the ASPS.
The AAFPRS reported that cosmetic facial surgeries accounted for 73% of all procedures in 2012, up from 62% in 2011. Nonsurgical treatments made up two-thirds of all cosmetic procedures requested in 2012, but were still down compared to 2011.
Of course, it's comparing apples and oranges when we look at the different organizations, their annual survey methodologies, and confidence intervals. Still, the big picture is very clear and can't be discounted.
Increasing numbers of people—including many men—are opting for nips and tucks today.
Is this a ray of hope that things are getting better out there, or could it be a harbinger of doom? Are we betting the ranch on Botox, brow lifts, and blephs to look younger and remain in the job force or to convince our peers that we haven't gone belly-up?
That's neither here nor there. The real takeaway message from the 2012 statistics as a whole is that cosmetic surgery is finding its groove as a specialty, and patients are becoming more and more comfortable with the safety and benefits of aesthetic procedures, and that's a good thing. Cosmetic surgery is here to stay.