Plastic Surgery Practice Legal Advisor Michael J. Sacopulos, JD, founder and president of Medical Risk Institute and Partner at Sacopulos, Johnson & Sacopulos in Terre Haute, Indiana, received of the 2013 Edward B. Stevens Article of the Year Award.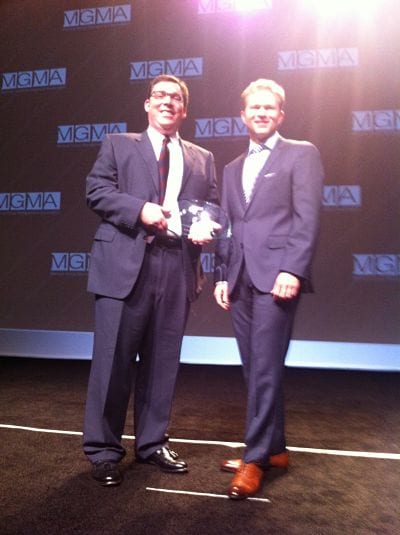 The Award recognizes a medical practice professional who has made a "substantial contribution" to the body of published literature to foster more effective and efficient healthcare delivery in the field of medical practice management. Sacopulos' article, "5 Unexpected Ways to Get Sued," was published in the MGMA Connexion magazine in September 2012.
"I'm honored to have received this award from such a distinguished organization like MGMA on a topic I feel very passionate about and believe is very important to reducing a healthcare provider's legal risk," he says.