Duplicate content is a highly complex concept that can be open to interpretation. With the advent of RSS feeds, news feeds, and affiliate programs, mastering a balance of unique with duplicate content that stays under the radar of Google and other search engines has become a competitive Olympic sport between Webmasters.
According to the almighty Google, duplicate content generally refers to substantive blocks of content within or across domains that either completely match other content or are appreciably similar. "Mostly, this is not deceptive in origin," according to the site's policy. "However, in some cases, content is deliberately duplicated across domains in an attempt to manipulate search engine rankings or win more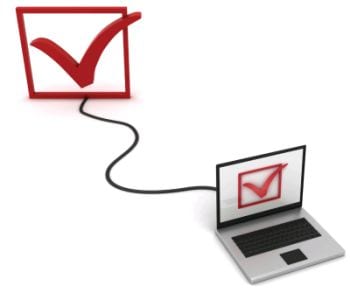 traffic. Deceptive practices like this can result in a poor user experience, when a visitor sees substantially the same content repeated within a set of search results."
Google's mission is to index and show pages with distinct information. They pride themselves on offering the visitor a rich experience. Therefore, if you are putting out masses of low-quality, generic content, then you are working against Google's philosophy. Defying Google leaves you vulnerable to being nailed, which can manifest in many unseemly ways.
Read Google's policies on duplicate content. As some of you may already know firsthand, the wrath of Google is not a pretty picture, and the result of violating any of this could be your site being taken down for days, weeks, or even longer. That could effectively put you out of business if you rely heavily on your Web presence to attract new patients.
AVOIDING DUPLICATE CONTENT
Each page within your Web site should be unique, even if it is similar to the theme of another page. Each page should contain original content, as well as unique meta tags. Avoid lifting content directly off other sites, such as procedural descriptions from professional organizations or information from vendors' sites whose products you offer in your practice. This is the lazy doctor's way to create a Web site.
Everything you add to your site should be customized and copyrighted, and it should reflect the personal style or voice of the physician and the practice. Note that even though a page on your site may look very different (that is, in terms of colors, order of words, layout, design, or graphics), search engines will only detect differences if the content is dramatically different. If there is an instance where you need to use duplicate content, such as referencing a news item or sharing a blog post, you should also add unique content.
If you have concerns that your site or blog may have duplicate content, perform a site check. The site www.copyscape.com allows you to enter the Web address of the page you want to check and will return a list of pages that Google has indexed that contain text that is duplicated on your site.
The most effective Web sites contain 100% unique content, which is what draws visitors to the site in the first place. If the information you offer on your site is readily available everywhere else online, visitors have no reason to come to your site and linger. Even if your Web marketing engine drives traffic to your site, the lack of original content or interest to the visitor will cause them to sign off in a few seconds and move on to another site. Therefore, the more distinctive and original content in your own voice that can be included on your Web site(s) and blog(s), the better results you stand to get from the effort.
For this reason primarily, working with a Web marketing group that has the capability of writing good copy or direct knowledge of the field of cosmetic surgery will prove to reward you with substantial advantages.
---
Wendy Lewisis president of Wendy Lewis & Co Ltd, Global Aesthetics Consultancy, author of 11 books on beauty, and founder/editor-in-chief of beautyinithebag.com. She can be reached at .