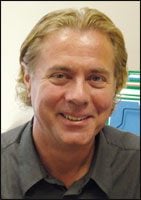 Jeffrey Frentzen
One of the biggest challenges facing plastic surgeons is how to accommodate the unprecedented influx of "noncore practitioners" into the aesthetic medicine field. The concept of the noncore practitioner is not new. Throughout the history of plastic surgery, we have seen physicians from the OB/Gyn, ENT, and other specialties jump into the aesthetic fray via all means possible. Eye doctors, podiatrists, even GPs have received training and certification, and successfully added aesthetic procedures to their menu of offerings.
In fact, nearly every plastic surgeon I have met jumped into aesthetic medicine after having been trained in another specialty. Many of you seem to have come from craniofacial, neurological, or cardiac surgery backgrounds.
Lately, with the increased popularity of minimally invasive cosmetic procedures and a rash of Botox imitators coming on the market, consumers are coming out in droves to get a "mini lift," a blast of Botox (or Dysport, or, later this year, Xeomin and other botulinum toxin Type A-based wrinkle relaxers), or some kind of nonsurgical treatment. The phenomenon is giving the aesthetic industry a needed financial shot in the arm at a time when big-ticket procedures, such as tummy tucks and surgical facelifts, are less appealing to consumers only because the procedures are outside their budgets during a recession.
Over the past year or so I have received some reader comments, invariably from plastic surgeons, suggesting that PSP : Plastic Surgery Practice is too favorable toward the noncore practitioner. That PSP should be focused on plastic surgeons and not exhibit loyalty to the non-plastic surgeon who performs aesthetic procedures. And that "plastic surgery practice" means plastic surgery, not cosmetic, oral, or gynecological surgery.
However, plastic surgery, as a term and a social movement, has grown to embrace all things aesthetic. This magazine is charged with covering topics that appeal to the full range of our readership, which is plastic surgeons but also includes cosmetic surgeons, facial plastic surgeons, dermatologists, and some aestheticians.
DO WE NEED NONCORE AT ALL?
The quick answer is yes. It's an historical fact that several of the leaps forward in plastic surgery came from who we would today consider noncore practitioners.
According to a history of plastic surgery published by the American Society of Plastic Surgeons, the first plastic surgeon of note in the United States was John Peter Mettauer, who was born in Virginia in 1787. This gynecologist and surgeon performed the first cleft palate operation in the New World in 1827 with instruments he designed himself.
Giorgio Fischer, a gynecologist from Rome, invented the liposuction procedure in 1974. The French surgeon Yves-Gerard Illouz followed Fischer with the modern technique of suction-assisted lipolysis in 1982. A few years later, dermatologists Jeffrey Klein and Patrick Lillis invented the tumescent technique of liposuction.
In another example, John Orlando Roe (1848-1915), an otolaryngologist from Rochester, NY, is widely regarded as the father of aesthetic rhinoplasty. He was known for demonstrating how plastic surgery could be used for cosmetic purposes to help people feel better about their looks.
Sir Harold Delf Gillies (1882-1960) was a New Zealand-born physician who later went to London to practice and who is also widely considered the father of plastic surgery. He was an otolaryngologist.
Vilray P. Blair, commander of the US Army corps of head and neck surgeons during World War I, became well known for his work in post-traumatic reconstruction.
This is not to minimize the good works and medical advancements made by plastic surgeons everywhere. The key question for every prospective patient is, "Is your physician board-certified in the procedure(s) desired?"
It is clear, however, that the aesthetic medicine field has benefited and no doubt will continue to benefit greatly from the inventions and techniques pioneered by people who came to plastic surgery from other specialties.
What to do about the current influx of noncores? For one thing, they must be watched closely. But it is obvious that they will not be going away anytime soon.
The challenge, as I started to say, is to deal with those who somehow slip through the credentialing mesh and set up shop with little more than a few weekends of training in injectables, laser-based procedures, and even full surgical procedures. This can be regulated by existing organizations who must adapt to the changes occurring all around them. I want to trust those people to implement the proper training and testing to accommodate any qualified specialist who is intent upon breaking into the aesthetic field.