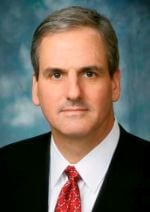 David Evans
Texters have their own shorthand. Tweeters do too. Internet marketers are no exception. But if you can't decode their acronyms and wonkish terminology, how will you know if their services could, would, or should boost your online visibility?
You need a dictionary and some other reference material to understand all the offers you're receiving by mail, e-mail, and phone. And now you will have one handy next time you contemplate making some changes to your Internet marketing plan.
INTERNET MARKETING TERMS YOU SHOULD KNOW
SEO (Search engine optimization)
SEO refers to any actions taken to increase the ranking of your practice Web site on search engines such as Google.
SEM (search engine marketing)
SEM is an umbrella term for paid advertising on search engines and SEO (see above entry).
Organic Listings
Nonpaid Web site listings. Google and the other search engines use top-secret algorithms to determine which sites rank the highest for organic listings.
On-site SEO
Any modifications or updates on your practice Web site.
Off-site SEO
Incoming links to your site. Links from other sites to your site are viewed as "votes" by the search engines. Not all links are created equally. Links from reputable sites with related content are quality links.
Black Hat SEO
Techniques designed to trick the search engine into improving your rankings.
Antonym: White Hat SEO (see below).
Black Hat techniques can get your site "black"listed. Techniques may include:
"Keyword stuffing" (including too many keywords on a page or in the links).
Invisible text that can't be seen by the consumer but can be seen by the search engines.
"Doorway pages" that can't be seen by the consumer but can be seen by the search engines.
Automatic content generation (software that constantly generates low-quality content for the site or blog).
Linking to sites that provide a high quantity of low-quality links. (See off-site SEO.)
White Hat SEO
If Black Hat SEO is the bad guy, White Hat SEO is the good guy. Some techniques include: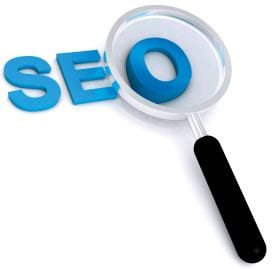 All-natural content without an excessive keyword density.
Unique page topics.
Natural linking from related high-quality sites.
PPC (pay-per-click)
Internet advertising in which you pay each time someone clicks on your ad.
Synonyms: CPC, or cost-per-click.
CPM (cost-per-thousand-impressions)
With CPM, you pay a fee for every 1,000 times your ad appears.
CPA (cost-per-action)
This metric determines how much you are paying for clicks and conversion.
ROI (return on investment)
In simple terms, this is how much bang you are getting for your Internet marketing buck.
It always comes down to ROI, and understanding all the key terms and their hidden meanings will help you maximize yours.
---
David Evans, PhD, MBA, is the CEO of Ceatus Media Group, based in San Diego. A recognized authority on Internet medical marketing strategies, Evans has spoken at meetings of the American Society for Aesthetic Plastic Surgery, the European Society of Cataract and Refractive Surgery, and the American Society of Plastic Surgeons, among others. He can be reached via plasticsurgery@allied360.com.