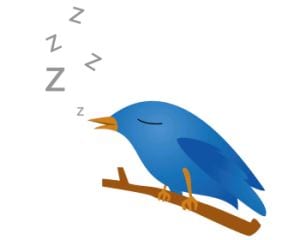 Social media platforms are a cost-effective and direct way to communicate with your patients and influencers. To reap the rewards over time, physicians have to make a real commitment and not dabble.
The social media market is showing signs of maturity, according to a Gartner survey released in August 2011. In the survey results, one quarter (24%) of respondents say they are now visiting their favorite social media site less often than when they first signed up. Yet, 37% of respondents, especially younger and more tech-savvy users, say they are using their favorite site more often.
The survey polled 6,295 respondents, ages 13 to 74 and from 11 countries, including Australia, Brazil, China, Germany, India, Japan, South Korea, and the United States. The survey pointed out some signs of "social media fatigue" among users—31% of younger, more mobile, and brand-conscious consumers indicated they were getting bored with their social network.
Despite continued enthusiasm for social media across all categories of consumers, the industry needs to constantly innovate and diversify so consumers keep coming back. Restless, easily bored consumers with short attention spans want to be entertained. Fresh content must be imaginative and interesting.
Many social media users consume rather than create original content. For example, they tend to watch their friends' status updates, tag photos, share posts, and/or re-tweet comments. Some of this comes from some people not knowing how to start engaging others, and so they follow what other people are doing.
Social Media: No Quick Fix
---
Regularly weed out the people you follow on Twitter. A service like Tweepi or Untweep can filter Twitter for you. You may be surprised to find how many people you follow have not tweeted in months.
On Facebook, you need to be engaged daily or every other day to make an impact.
On Twitter, you need to be engaged every day to be in the game. Twitter is a way to build your company or brand's profile and introduce it to a wider circle of contacts that matter.
Tools such as Tweetdeck or Hootsuite help manage your social networks under a single user interface. Most of these services start out as free networks and as you add levels of complexity to your activities. They save time versus posting manually across all of your accounts.
Those who signed up on Facebook and Twitter just to follow the crowd or out of idle curiosity were destined to be among the first to drop off. Marketers who jumped into social media without a strategy may not have achieved the instant results they were seeking and faded out.
The biggest misconception about social media is that it is easy and cheap to produce. In fact, it is not easy to be effective, and it is extremely labor intensive. Although compared to many traditional marketing initiatives—such as print advertising and public relations—the costs of entry are considerably lower, social media marketing requires a substantial effort to reap the benefits.
Social media has become an essential asset for marketing a practice or medspa, but only if used to your advantage. The critical factor in social media is to listen as well as talk. Ask questions, and make sure to respond to people who post on your social media sites so they feel like they are an integral part of your brand. You need to keep the conversation going on a regular basis; monitor all posts and tweets to or about your brand; and interact with your fans, friends, and followers. The goal is to give them something to respond to.
The exception to this philosophy is when dealing with your existing patients, with whom you have an established doctor-patient relationship where HIPAA rules apply.
You also need to have a strategy to drive Internet users to your Web page or Twitter account via all the components of an integrated marketing program—such as Facebook ads, e-blasts, a blog, and improved Google search engine results.
Knowing your target audience helps you better understand how to engage them. For example, assume that the major segment of Facebook and Twitter users skew more toward ages 18 to 44, although that is constantly moving into the 45 to 54 age group. This has an impact on your social media marketing strategy in several ways.
Primarily, you will do better promoting nonsurgical procedures, skincare, lasers and light-based treatments, injectables, and body contouring or breast augmentation. Facelifts and brow lifts are more complex techniques, and those patients are not typically the ideal target to try to reach via social media platforms. The largest category of social media users in the younger age groups also tends to be more price sensitive, based on demographics.
CONCLUSION
To avoid social media fatigue and keep your friends, fans, and followers committed to reading your online content, publish material that will attract your target audience. Give them information that they can use, which they can't get everywhere else online and is suitable for sharing with their network of friends, as well.
---
Wendy Lewis is president of Wendy Lewis & Co Ltd, Global Aesthetics Consultancy, author of 11 books, and founder/editor-in-chief of beautyinthebag.com. She can be reached at .