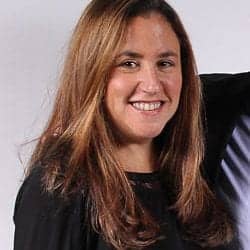 By Denise Mann
I was knee deep in this week's cover story when inspiration struck. Unfortunately, what I was inspired to write about was not what I was actually writing about. I had just finished reading an article in The New York Times on the banning of selfie sticks, or so-called "narcisticks." The provocative article got me thinking about just how pervasive the selfie culture is, along with some of the good, bad, and ugly changes it has sired.
The American Academy of Facial Plastic and Reconstructive Surgery (AAFPRS) was among the first to document the trend with a 2013 report showing a marked uptick in cosmetic surgery requests based on appearance in selfies and social media. Since this month's cover subject was none other than Latham, NY-based facial plastic surgeon Edwin Williams, MD, the incoming AAFPRS president and one of the nicest guys in this biz, I called his cell (he was on a vacation), and we essentially did another set of interviews. Instead of how he planned to spend his term in office, we chatted about facial plastic surgery in the age of selfies.
This left me with a great cover story, but also with a lot of other material on what to expect from the AAFPRS in 2015-2016 and nowhere to put it. Here's what you would have learned had I not changed course: Williams plans to continue fostering good relations with sister societies, as multispecialty is the way forward. There is strength in numbers, and he will continue to cultivate good will between facial plastic surgeons, oculoplastic surgeons, and plastic surgeons and dermatologists.
Also on his presidential to-do list is to better partner with industry to make AAFPRS' annual meeting more beneficial for all involved. We can expect AAFPRS to become more progressive and responsive in the next year as facial plastic surgeons continue to differentiate themselves from the fray.
While in his residency, Williams was hard-pressed to choose between plastics and facial plastics, largely because he wasn't sure that facial plastic surgery would be a viable specialty in the future. "We were the underdogs for so long," he says.
Not anymore.
It's the integrity and talent of Williams and his brethren that will ensure that facial plastic surgery remains relevant for the years to come.